Right now my life is all about embracing change.
Change is not something that comes naturally to me.
So moving to a new city, making new friends & transitioning to a much smaller craft space is going to be a challenge.
My amazing, ever patient husband knows that my craft room is my 'happy place' so when we are searching for our new place next week that is going to be right at the top of the priority list.
Yes, he is awesome.....and yes, I am very lucky.
Since we will be moving into a condo, I am going to have to get very creative with my new space as it will have to double as a guest bedroom. I have been searching for different ways that I can store supplies. Remember that ugly rooster box? No?
Well, here it is again.....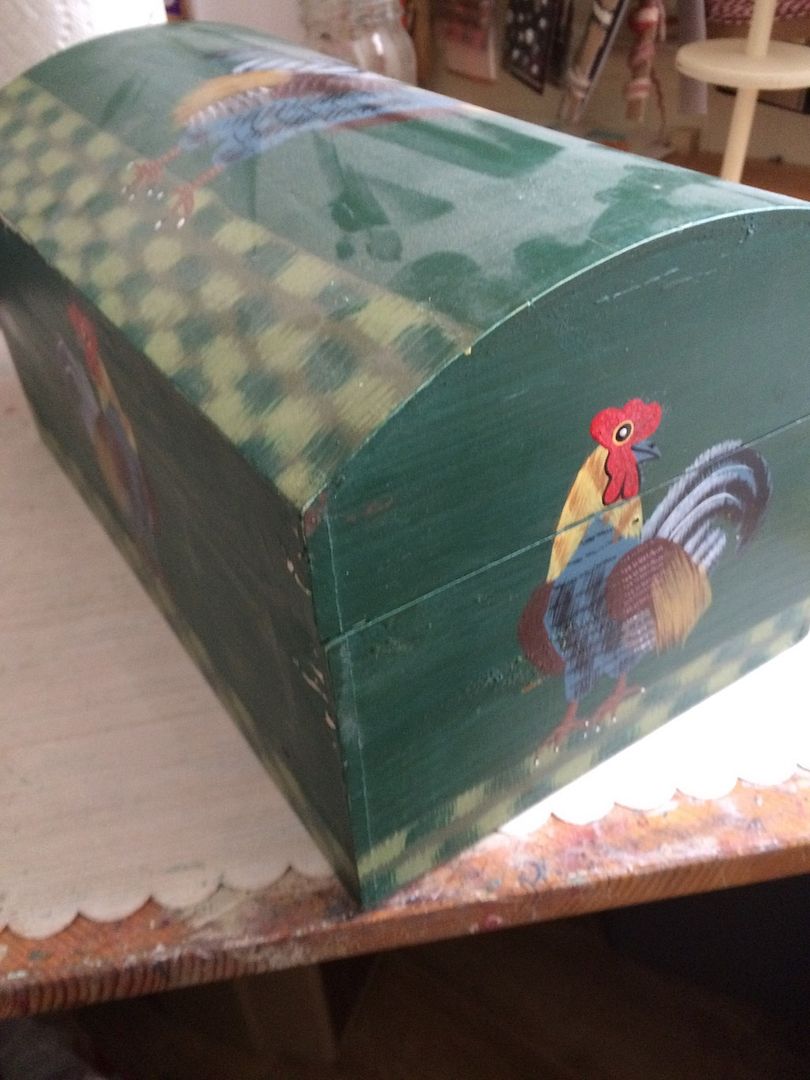 It was quite a sight to behold. I was a little sad covering it gesso.
Just kidding!
I gesso-ed, painted, stamped & stenciled away and now I have a perfect storage box for my sprays.
Thanks for looking!