Engagements between two amazing people are always an exciting & wonderful time...and this one is very special because one half of this engaged couple is my little sister, Jessica.
Simon & Jess ~ Seattle June 2015




The other thing that made this engagement amazing is that Simon planned it as a surprise - everyone knew about it for a month before the actual event happened. I'm so very proud of myself for keeping my mouth shut even though I was absolutely bursting with excitement!
The happy couple met for the first time at a Starbucks in Calgary & the plan was to surprise her with a weekend getaway to Seattle & propose at the very first Starbucks at Pike Place Market. All though the actual "popping of the question" didn't happen there it was still very memorable and romantic.
I knew as soon as I heard the plan of the engagement from Simon that I had to make a Starbucks themed card for them.
and knew that it would be perfect with the Fresh Brewed Die from Tim Holtz & Sizzix.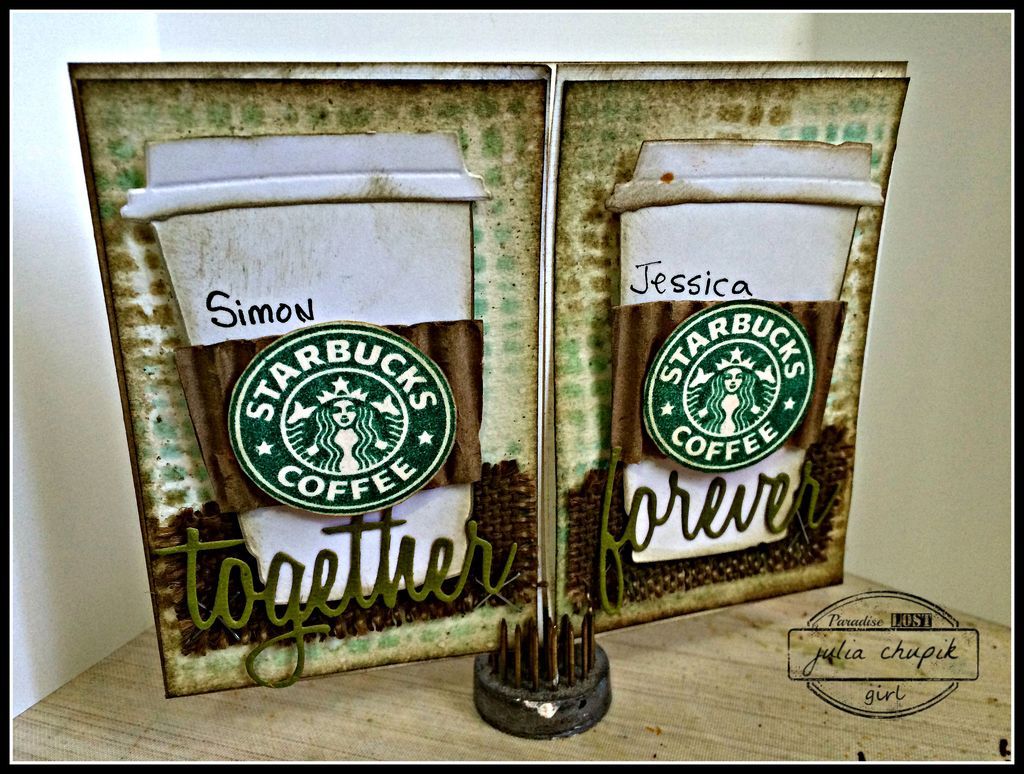 I little burlap & die cut words from the Friendship Script thinlits die set finished it off perfectly.
Thank you so much for visiting my blog today.
I love reading your comments & checking out your blogs!
stay crafty