Finally, after a week of waiting for our stuff to arrive, I have my new craft set up. I absolutely love how my re-purposed computer desk/hutch turned out and it works perfectly in our guest bedroom.
I bought this desk on Kijiji and although the structurally it was perfect I needed a bit of remodelling on it to make it amazing. So off to my dads workshop I went!
He listened to all my crazy ideas and basically told what would & wouldn't work. New doors, drawers and pull it storage and it was ready for painting. Off course I had to use my favourite Annie Sloan Chalk Paint colours ~ Old White on the outside and Florence for the pop of colour on the inside.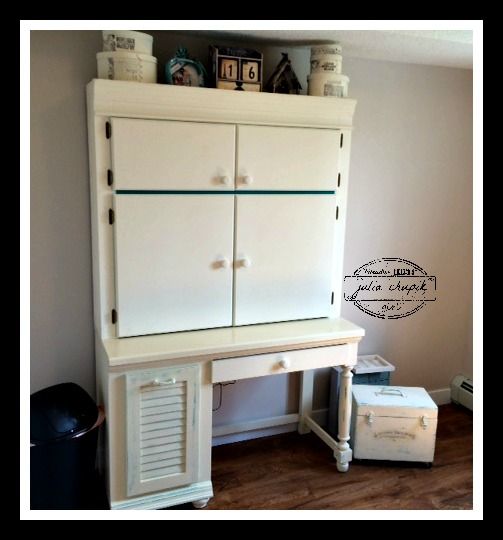 Well, take a look at it now ~ organized and ready for craftiness. Check out my dollar store organizers & how well they fit! I couldn't be happier with how it turned out and, most importantly, I can close it up and have the room ready for when guests arrive.
I think it's time to get crafty!
Thanks for visiting my blog today!
~~~~~stay crafty~~~~~
Julia