Oh, yes...and what a party it will be.
A Bangers & Balls Engagement Party - celebrating the love of Simon the Swede and Jessica the Brit. Well, my sister is really Canadian with British ancestry......and Poutine & Balls just didn't sound right.
I offered up my crafty services and *ping* I got a message on Pinterest. From my sister.
Linda did say in her blogpost that it wasn't easy and and she was brutally honest in how long it took but in my enthusiasm I went full steam ahead.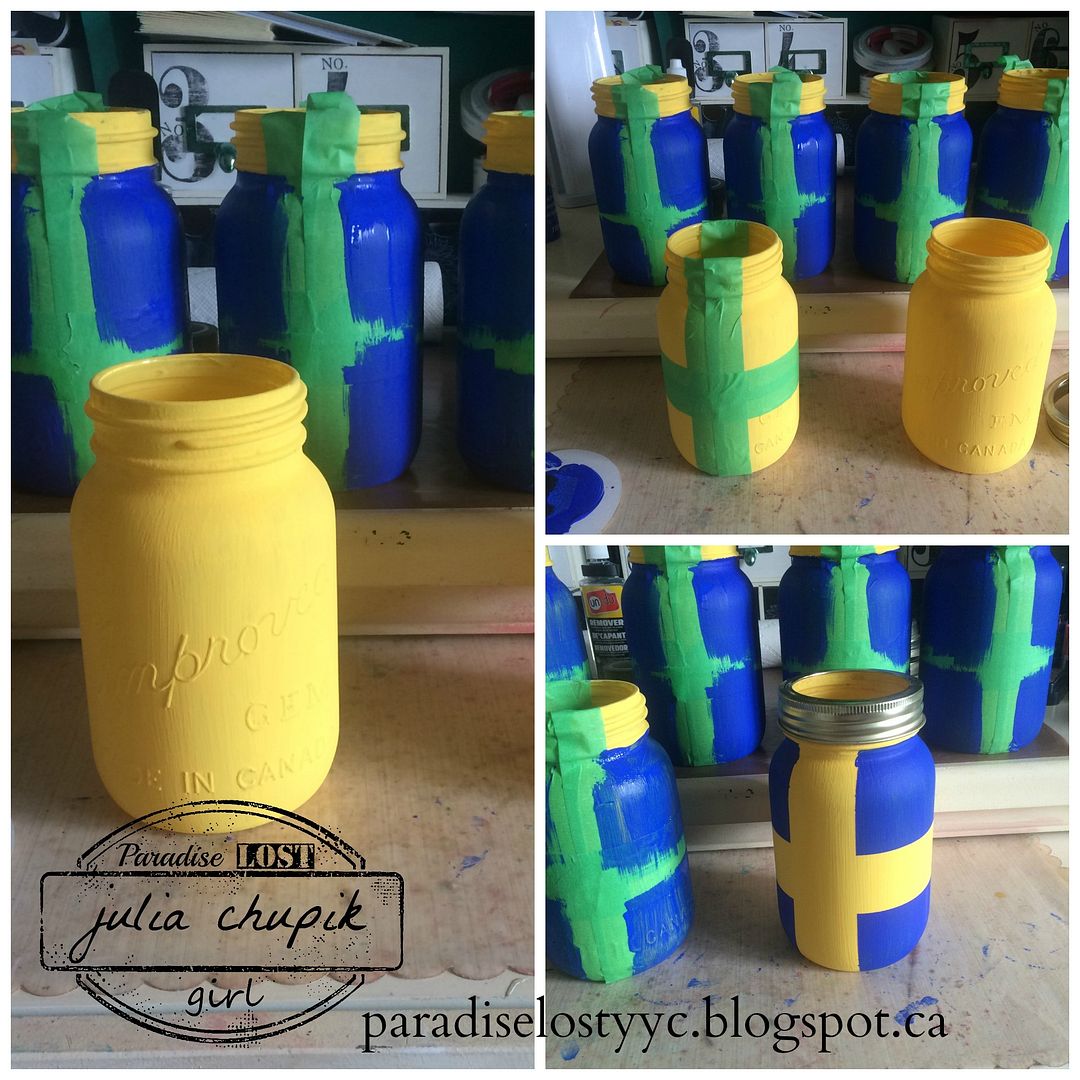 The Swedish flag was a piece of cake compared to the Union Jack and it was probably a good thing I didn't start with the Union Jack as I probably would have had a meltdown and not finished at all.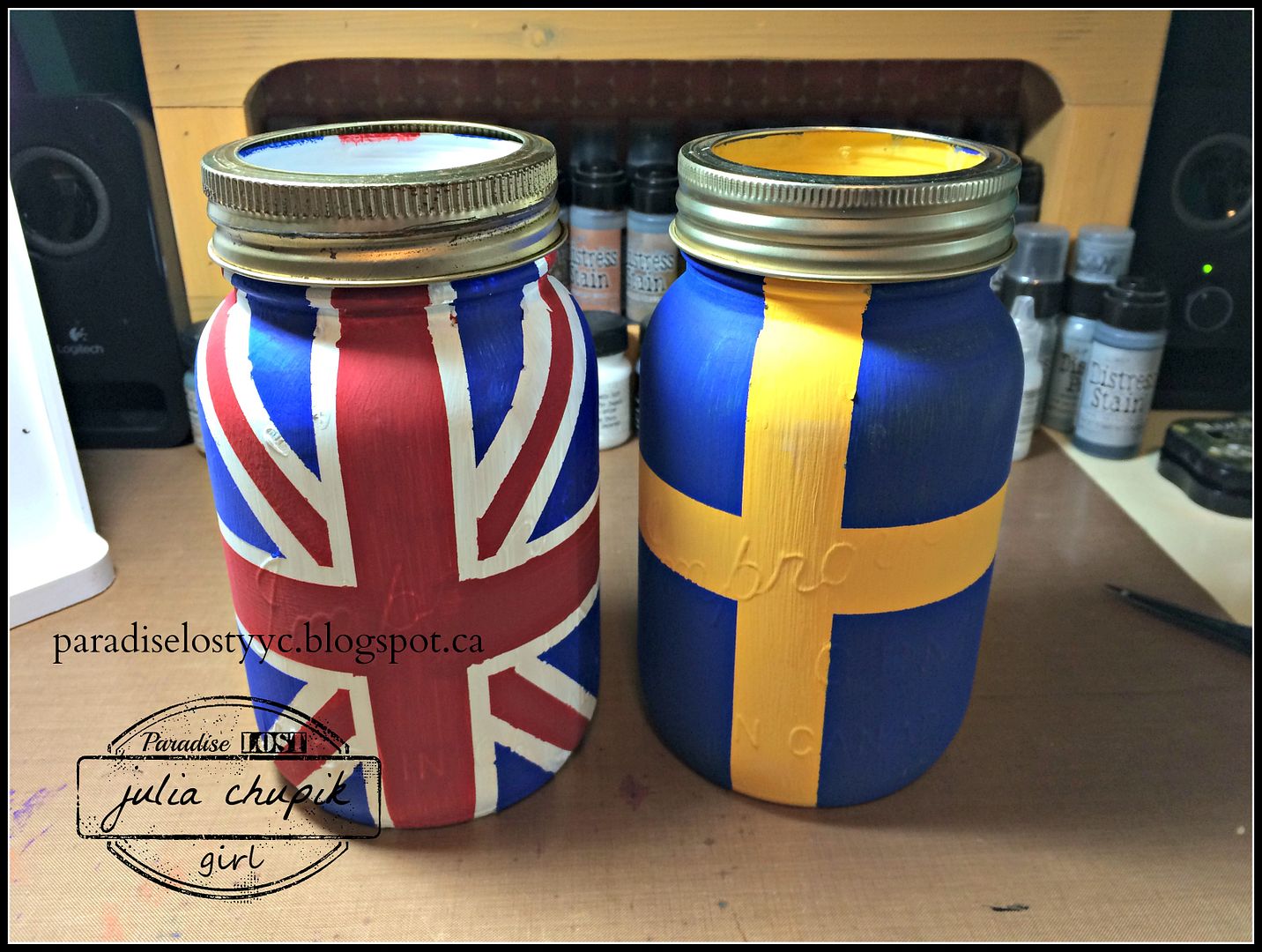 To paint 24 jars ~ 12 of each flag ~ it took me about 3 weeks.
Three weeks and about 8000 metres of painters tape. And patience.
Plenty of patience.
Once the jars were done the fun part really began - my sister and her hubby-to-be sent me photos of themselves from babyhood to very recent. I paired photos together of them around the same age and printed them out on cream linen cardstock.
I then used the Big Ticket Die and Vintage Cabinet Card Die from Sizzix/Tim Holtz Alterations
to frame each photo.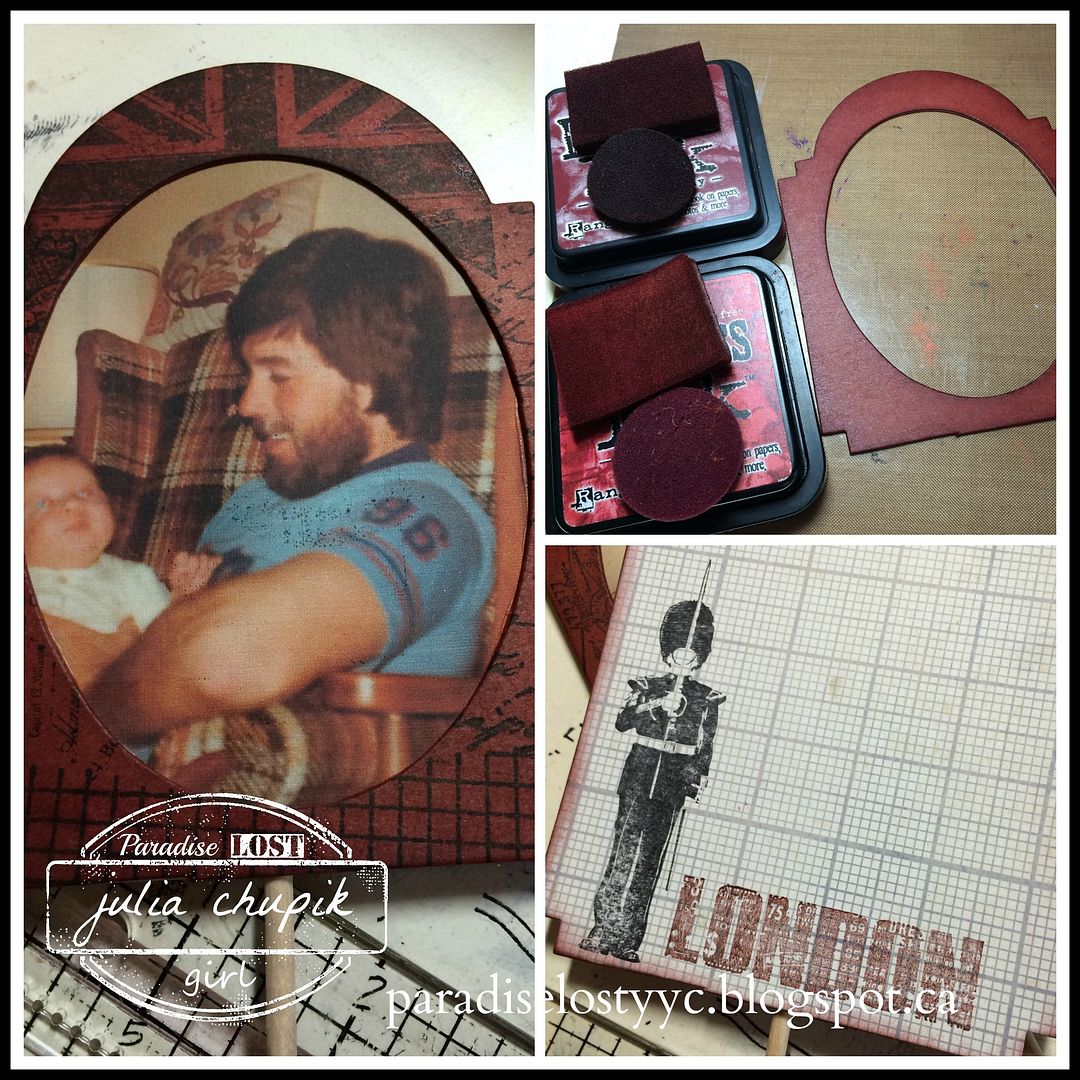 It was a fabulously inky time! I made a front and a back layer with a small dowel glued in between.
I used the following Stampers Anonymous sets from the Tim Holtz Collection to add interest on the frames ~ Here & There, CityScapes, Paris to London, London Sights & Correspondence.
I felt the jars needed a little something so off I went to make flowers with my Tattered Pinecone Die & Jumbo Pinecone Die from Sizzix/Tim Holtz.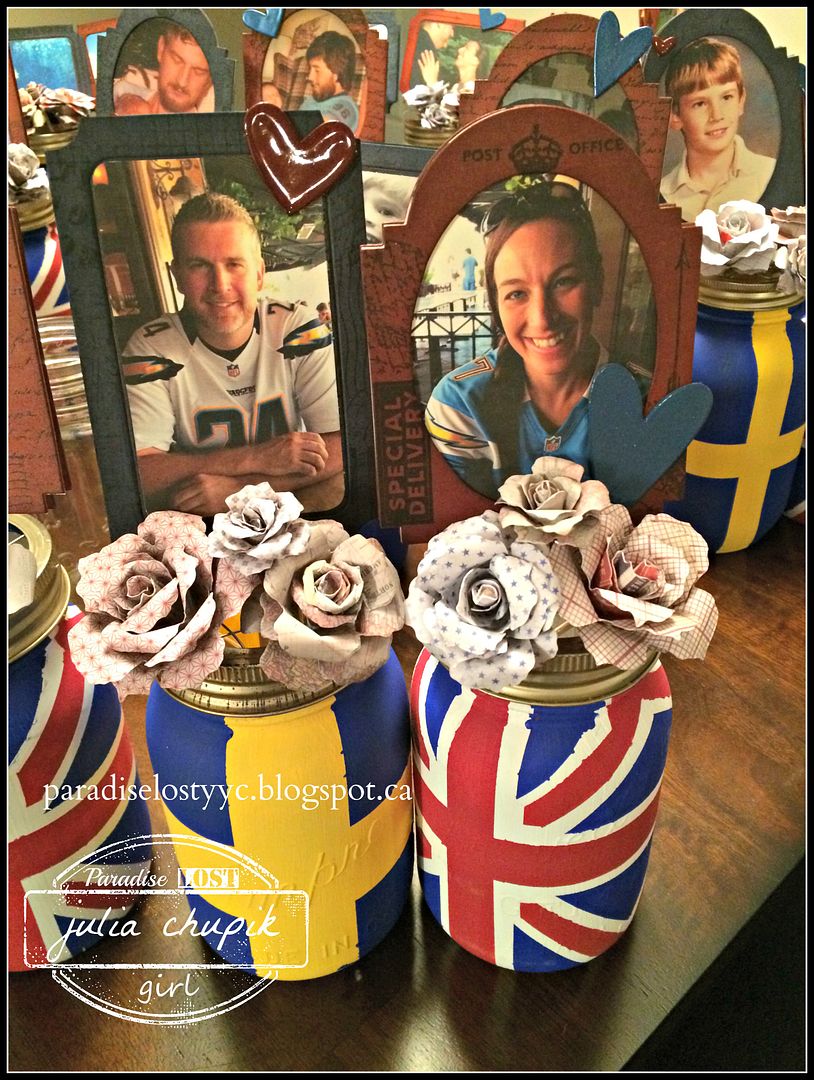 The Correspondence Paper Stash from Tim Holtz Ideology made lovely flowers for each jar.

So there you have it - 4 weeks of work and 24 completed jars all ready for the big party!
Thank you so much for visiting my blog today!
~~stay crafty~~