and this years theme is
Celebrate The '80's
Ah....the '80's. The big hair, leg warmers, fingerless gloves and shoulder pads.
Those were good times, weren't they?
The Emerald Creek Dares DT were given the task of designing projects for the Emerald Creek Crafts Supplies booth for Carnival and I couldn't think of any better way to get inspired than by listening to
top hits of the '80's by Canadian artists.
Seriously, how can you NOT be inspired when listening to Echo Beach by Martha & The Muffins.
Or how about The Glass Tiger classic - 'Don't Forget Me When I'm Gone.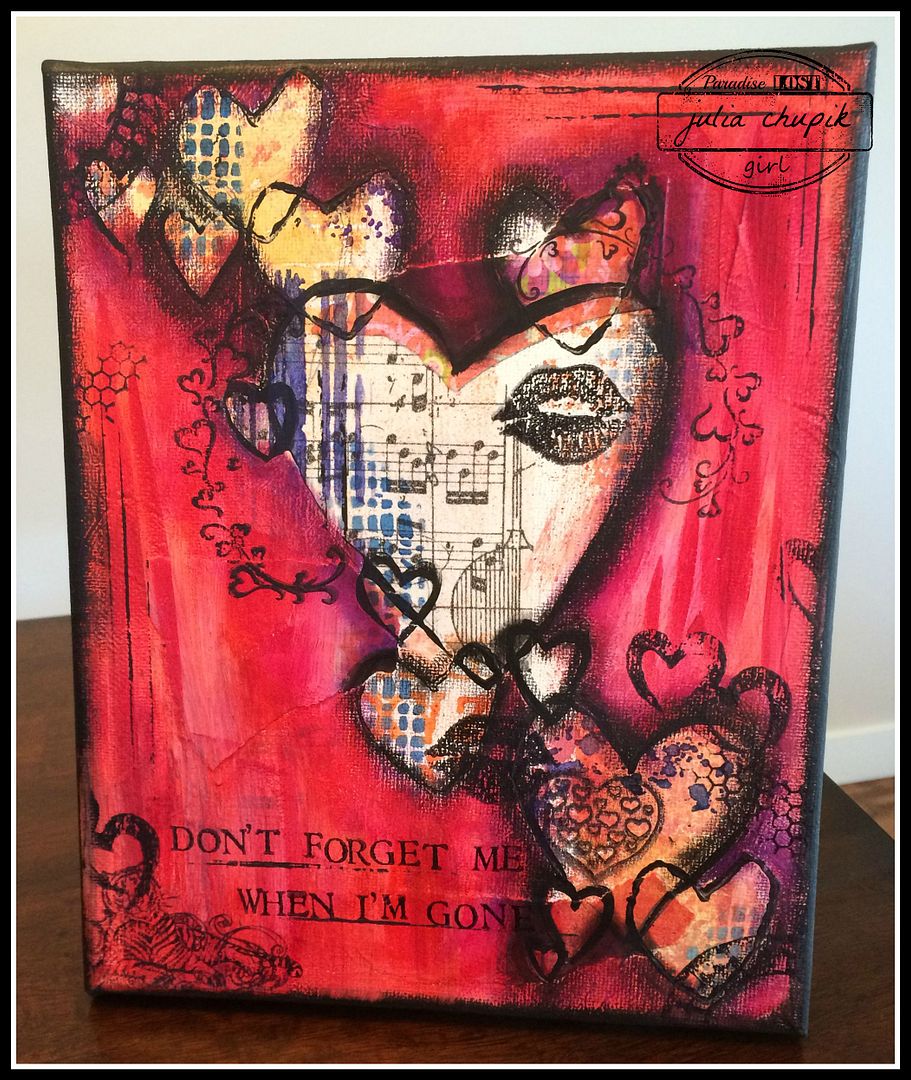 Patio Lanterns by Kim Mitchell was always a favorite tune to play on the tape deck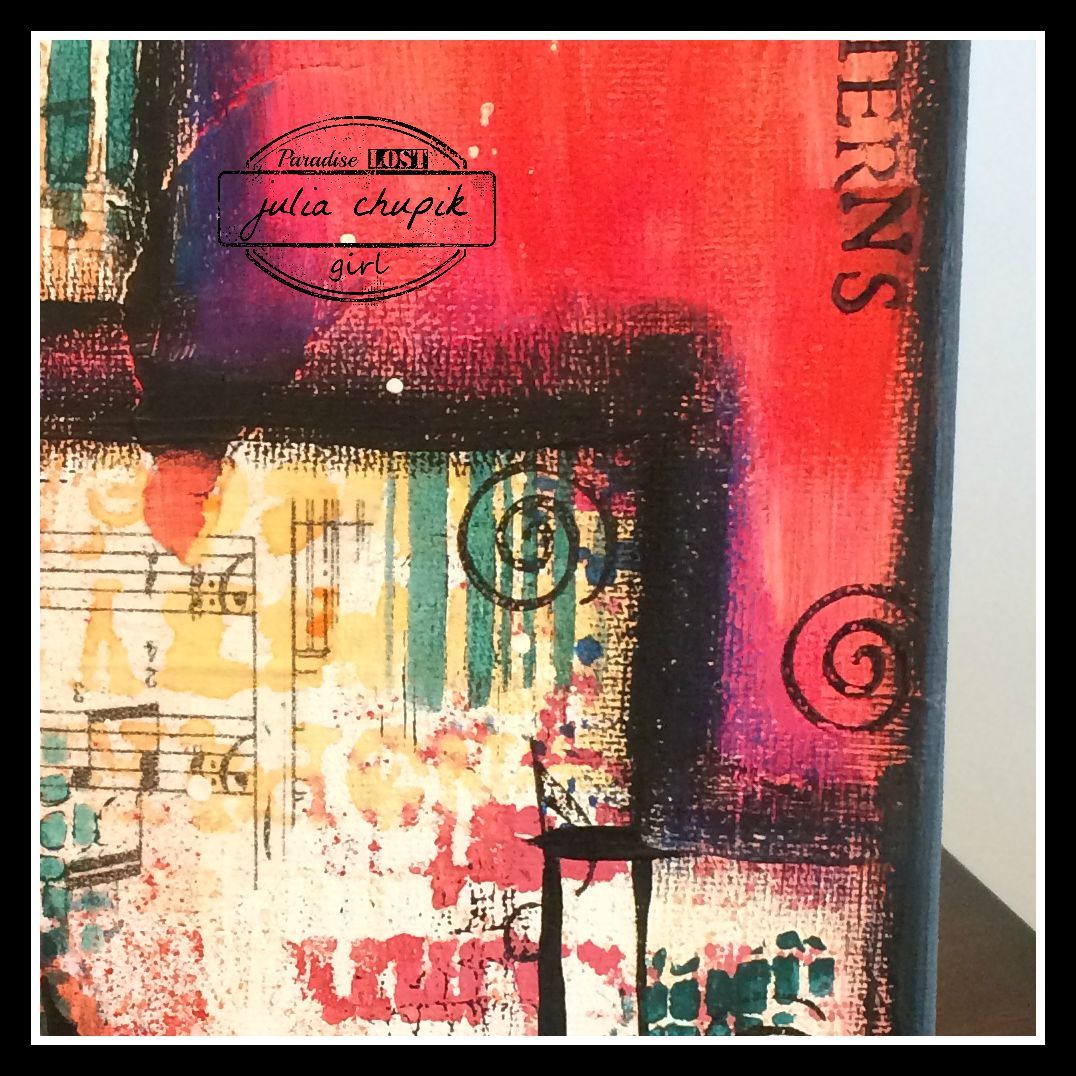 I have to say that the most iconic song for the 80's to me was Summer of '69 by Bryan Adams
Well, I'm off to tease my hair high & knit myself a pair of neon pink leg warmers!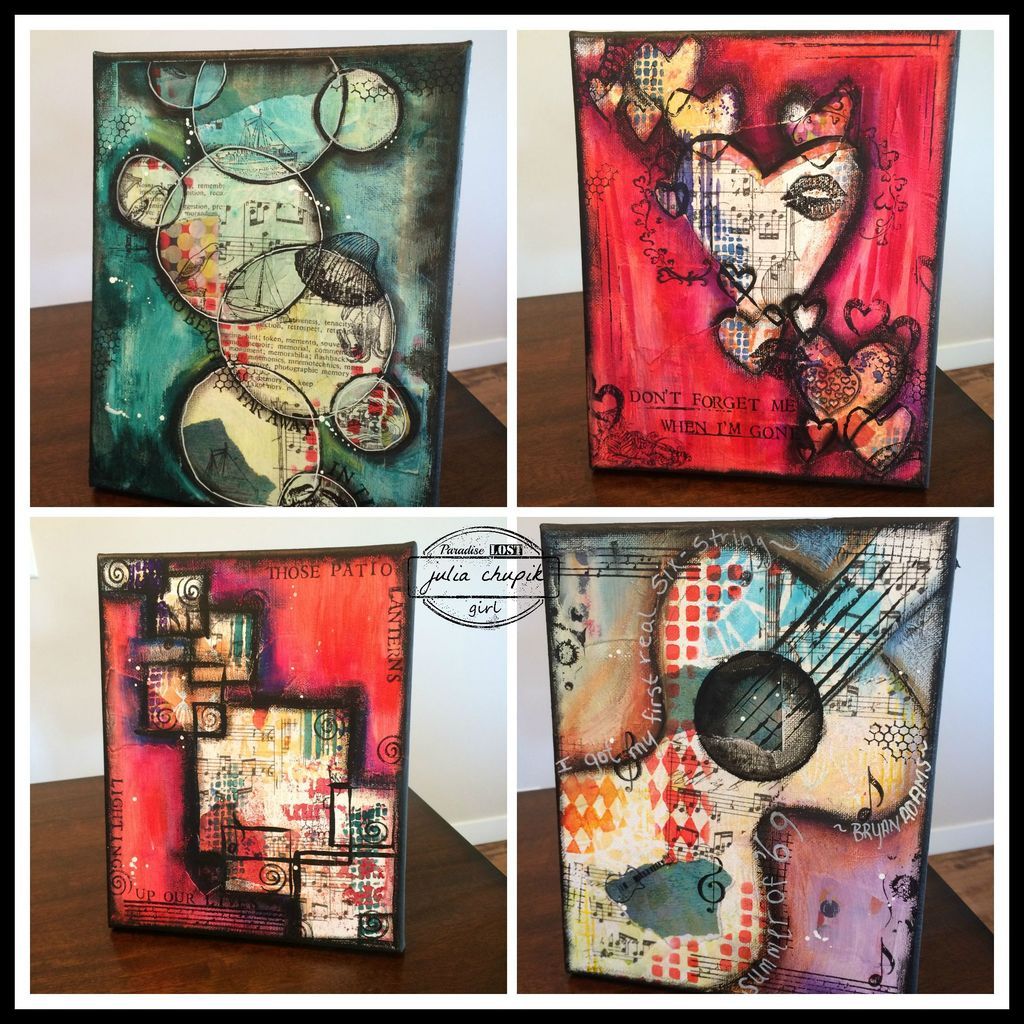 Check out the Emerald Creek Dares blog for more totally tubular '80's project for the rest of the DT.
Thanks for visiting my blog today!
Products used:
STENCILS:
Stripes by Tim Holtz
Burlap by Tim Holtz
Clockwork by Tim Holtz
Stamps:
Crab
With The Wind
Seagull
Shocked
Clef T
Note
Guitar
Fresh Lips
Just Hearts
Just A Design
Heart Of Hearts
Tiger
Interlaced Hearts
Swirl
dollar store canvas
white gesso
acrylic paints