It's a rainy, miserable cold day where I am which means that is the perfect crafting weather!
But first I blog......
This is my first design team and I couldn't be happier or more thrilled to be involved with this new & exciting Canadian company.
I met Kim Evans, owner of Emerald Creek Craft, for the first time yesterday and she is amazing! There are going to be some exciting new product releases coming up in the next few weeks so keep checking back for those.
Here is a tag I made with some of the Canadiana stamps from Emerald Creek Craft Supplies.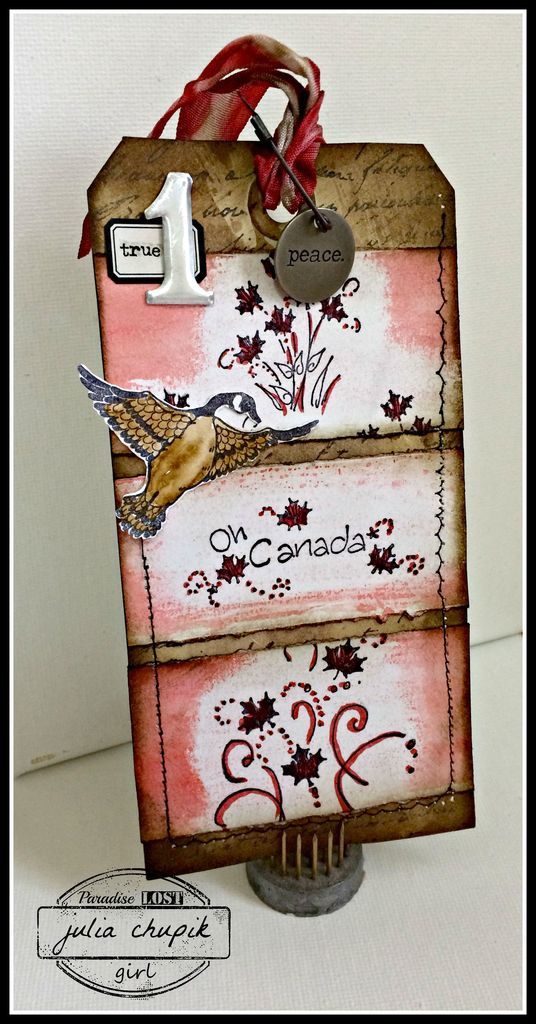 Ground Espresso & Fired Brick look gorgeous together!
Don't forget to watch the Emerald Creek Dares blog for monthly challenges! You could win a $50 gift card to use at
Emerald Creek Craft Supplies
Check out this months Challenge.....
~~~~stay crafty~~~~