Rainy spring days & long weekends are perfect for spending time in the craft room.
I have been needing an excuse to sit down and get my Tim Tag done this month and
I found it.
I am seriously loving the technique remix Tim is creating & sharing this year.
Each month is a fabulous reminder of previous techniques.
Check out Tim's Tag blog post
here
.
Gorgeous, right? I especially love the tissue tape resist technique. I really have to use this more.
Here is my tag following Tim's step by step techniques found on his blog.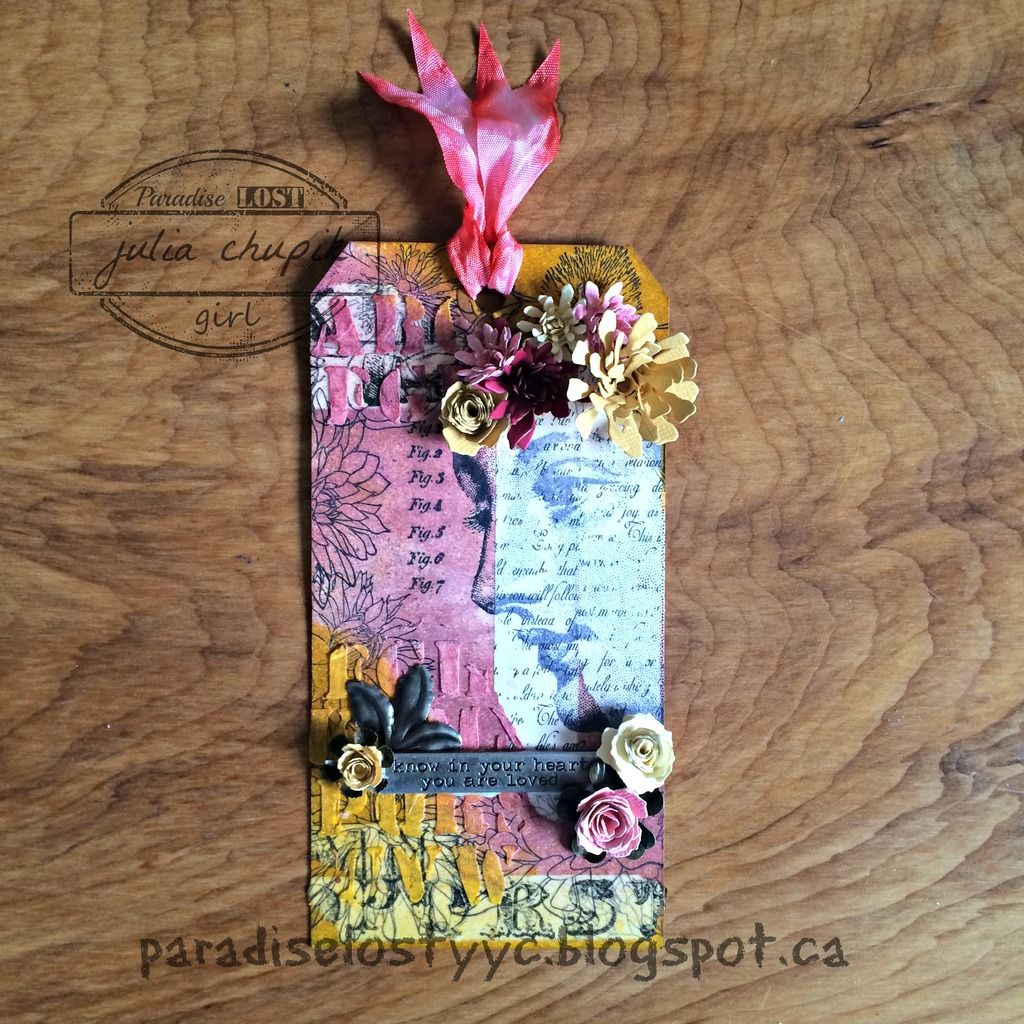 I already have a small drawer filled with tiny tattered flowers already assembled and ready to use.
I make them with leftover pattered paper and cardstock from other projects. I have so many right now that I probably wont have to make anymore for a very long time. The colours for my tag were inspired by a few flowers that I already had on hand.
I got a little stamp happy and when I got to this point thought maybe I overdid it.
However, I just continued on and hoped that the other layers would help.
I added texture paste through my alphabet layering stencil and let it dry before adding my Distress Stains.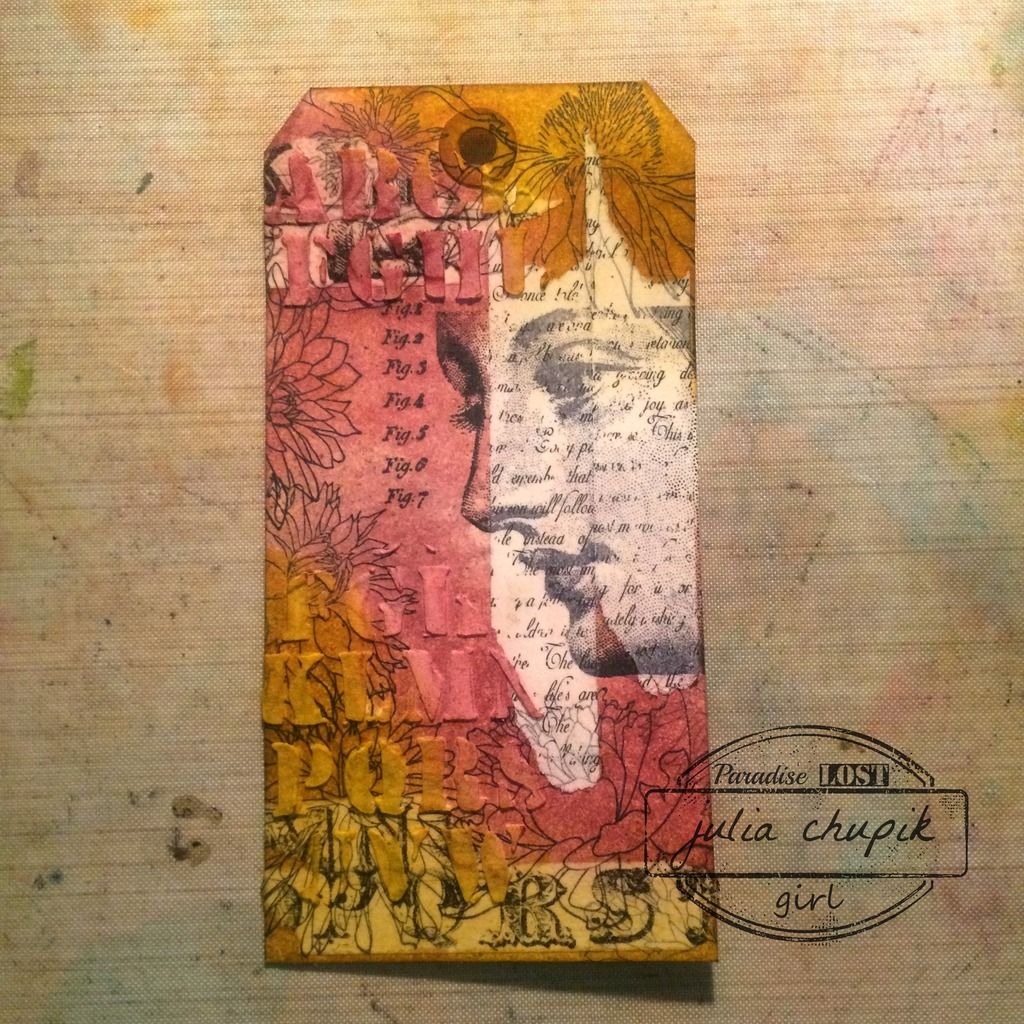 The Distress Stains & Inks I used were Fossilized Amber, Worn Lipstick & Victorian Velvet.
After masking off my focal point I gave my take a quick spritz of Tarnished Brass Mica Spray. It doesn't show up very well in the photo but looks amazing as a final layer.
Submitted to: