Summer of Creative Chemistry continues this month over at
Online Card Classes
and Tim's challenge for this week was to use 3 or more colours of Distress Paint & any technique from Day One of CC102. I looked back at the tags I created for Day One when I first did CC102 and the only technique I didn't try was Eroded Metallics. That's probably because I didn't have any of the Distress Metallic Paints at the time.
Since I had all the products I decided to focus this weeks project on that technique.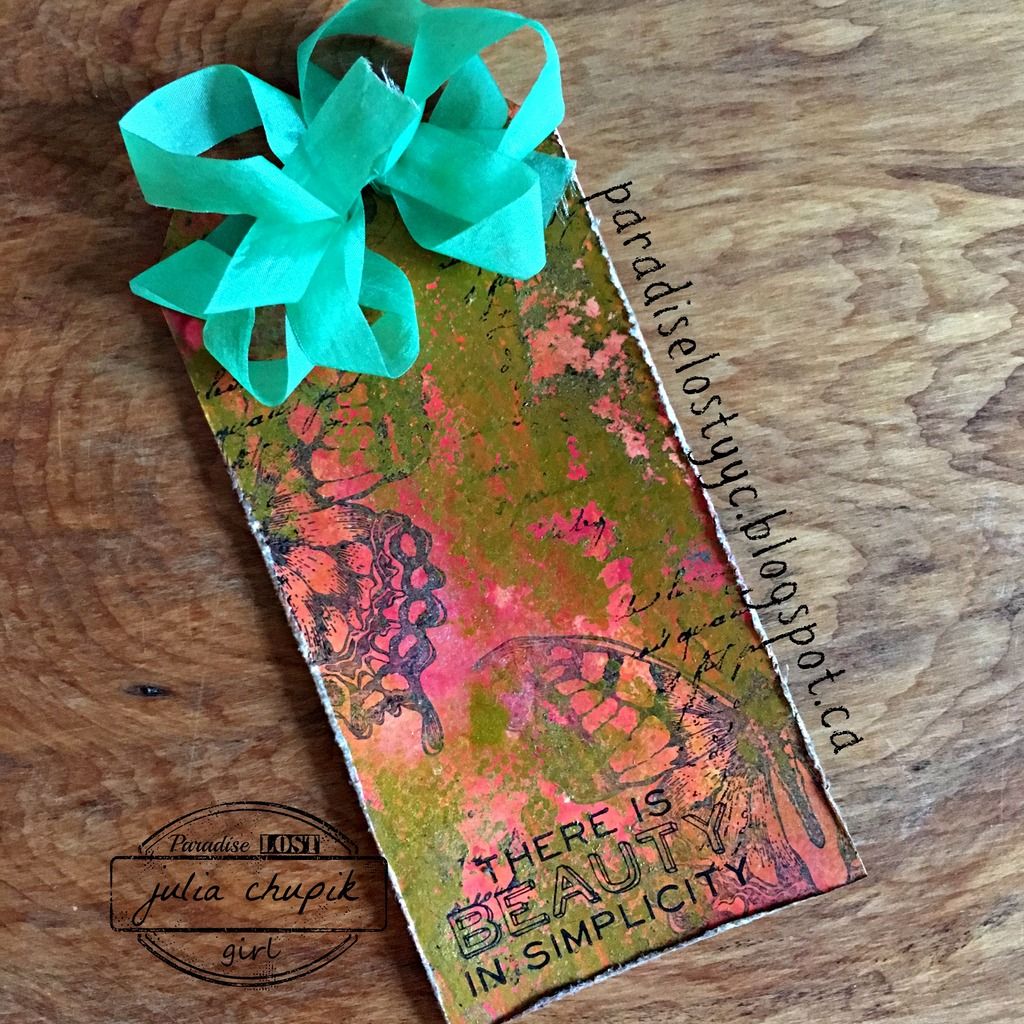 I started with 4 colours of Distress Paint - Squeezed Lemonade, Ripe Persimmon, Candied Apple & Carved Pumpkin. Following the technique in the class - I applied all of these paints to the tag and blended with my foam tool.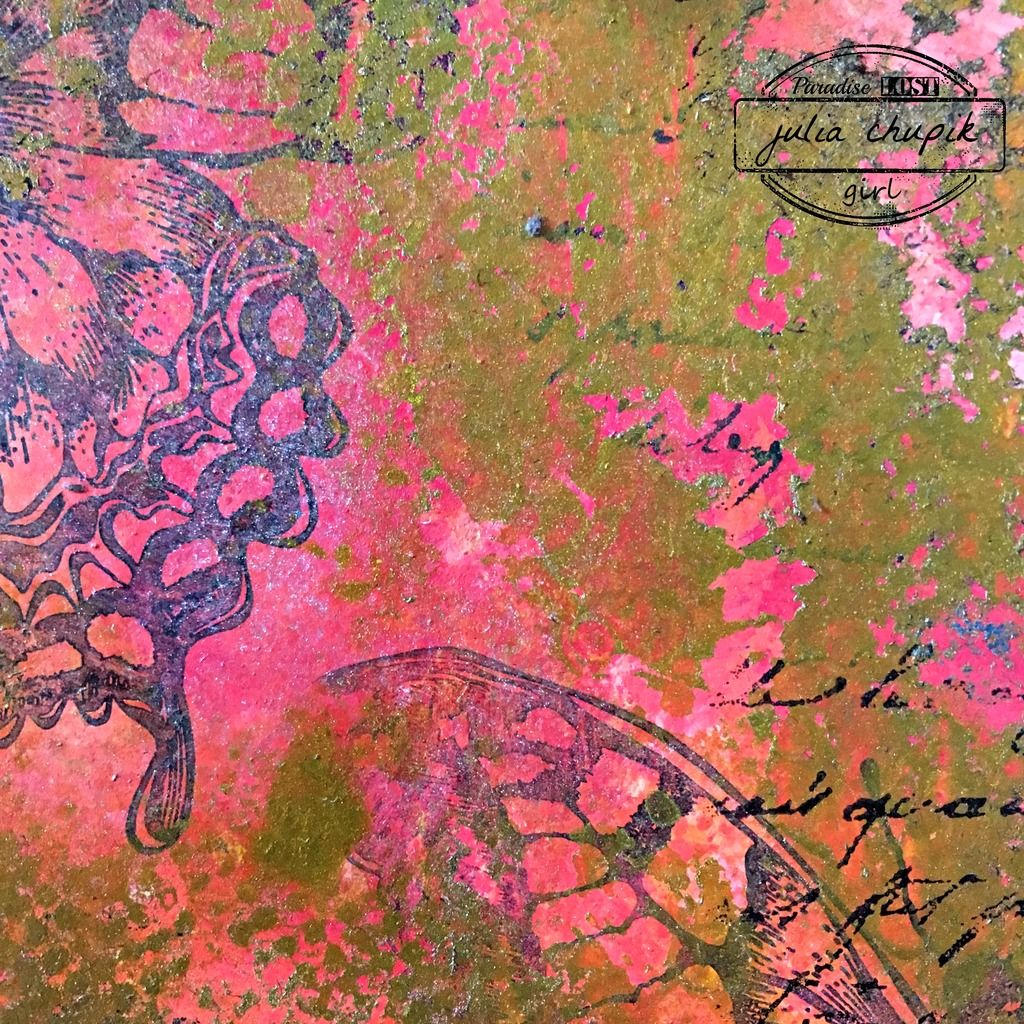 After thoroughly drying the paint layer with my heat tool, I stamped my images with Archival Ink.
Following the directions from class I applied Tarnished Brass Distress Paint. Once this layer was dry I applied my sentiment & some random script stamping.
I love this technique! I can't wait to try it again with different colour combinations and different metallic distress paints.