This week's challenge is to create a project using Archival Ink.
My first project is a card using the Archival Ink Resist Technique.
This is a really fun technique that I don't think I've used since the first time I took
Creative Creative 101. It was wonderful revisiting it!
I started by stamping my trees on glossy paper using Potting Soil & Leaf Green Archival Inks.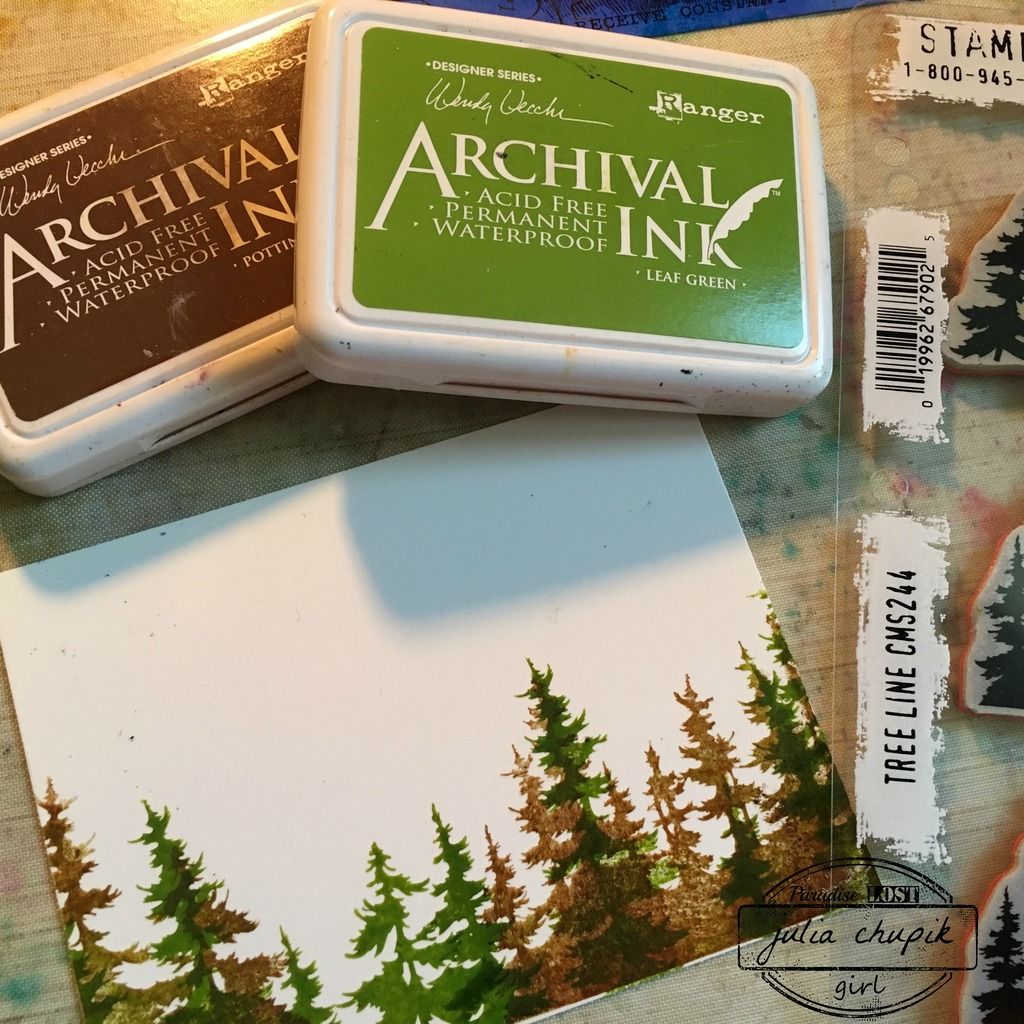 I then gathered a few different colours of Distress Ink and using my blending foam & tool tired to recreate the colours of a sunset.
I added my sentiment and adhered to my card base to finish it off.
This card was so quick to make that I decided to make another card using the Alcohol Ink Agate technique on yupo paper with Archival Ink stamping.