It's week 2 of the Summer of Creative Chemistry!
I was late starting week 1 because I thought I didn't need it. I did CC 101 & 102 already.
Why did I need to repeat it all over again? Well, let me tell you that revisiting these techniques has only opened my eyes to the new possibilities!
So if you are a Distress product fan and haven't decided on taking the course, it is well worth it!
Check out all the details here -
For week 2 we were challenge to use Distress Stains & stamping.
I decided to make a birthday card ~
I used Stormy Sky, Broken China, Tumbled Glass, Peacock Feather & Picket Fence Distress Stains to create a marbled effect background on my card base.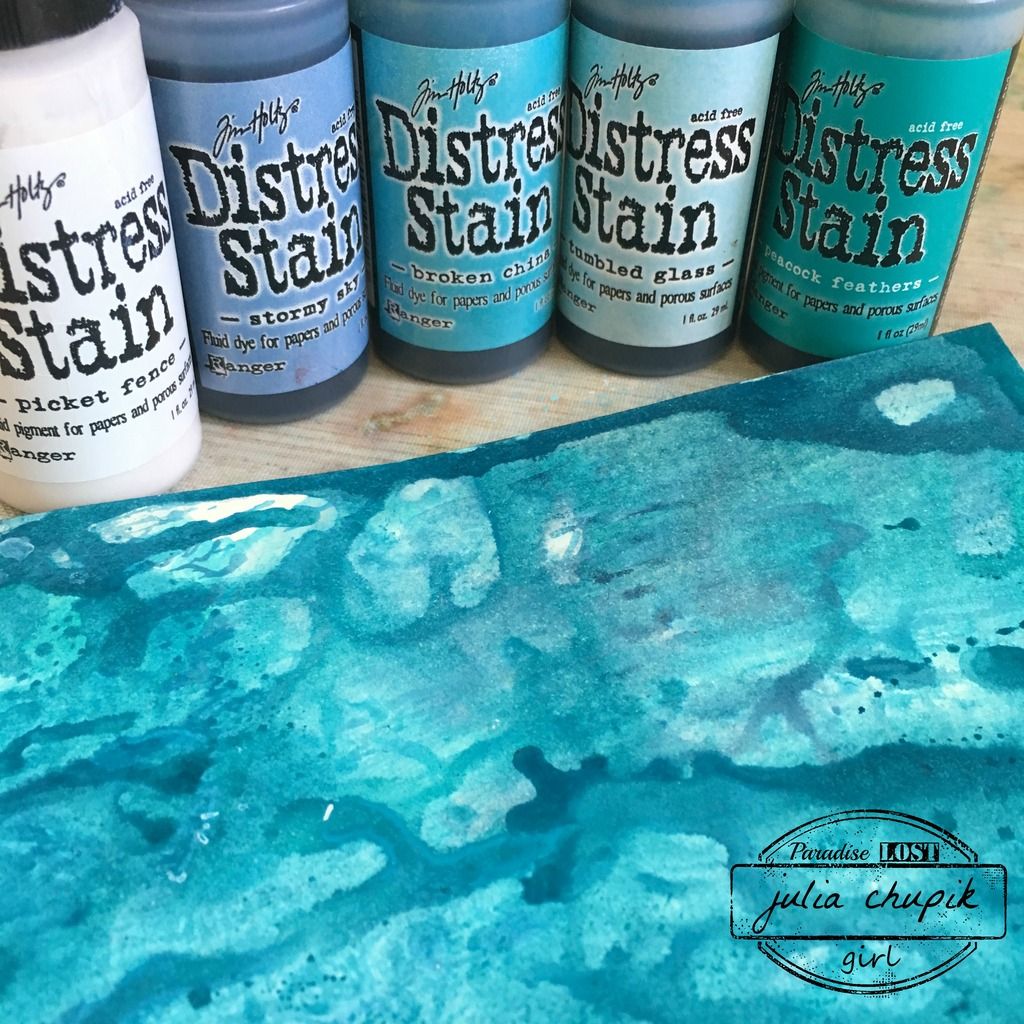 I then used the Halftone stamp (from the Halftone & Rings stamp set) & Picket Fence Distress Stain to stamp on top of the marbled background.
Here is a closeup of the Picket Fence stamped over the background.
I stamped the the word "Celebrate" and the Party Hat image on the card.
I stamped the party hat a second time on to some watrcolour paper and used my Distress markers to watercolour the image before cutting the hat out and adhering it to my card. I added some ribbon to complete the hat.