I am lucky to have 3 wonderful men in my life that
represent all the best qualities of being a great dad.
First up - my own dear dad. Living in a house with a
menopausal woman and 2 teenage girls must have been trying
but somehow he survived and still likes all of us. Now, he has 2 amazing son-in-laws so
all the drama we gave him was worth it.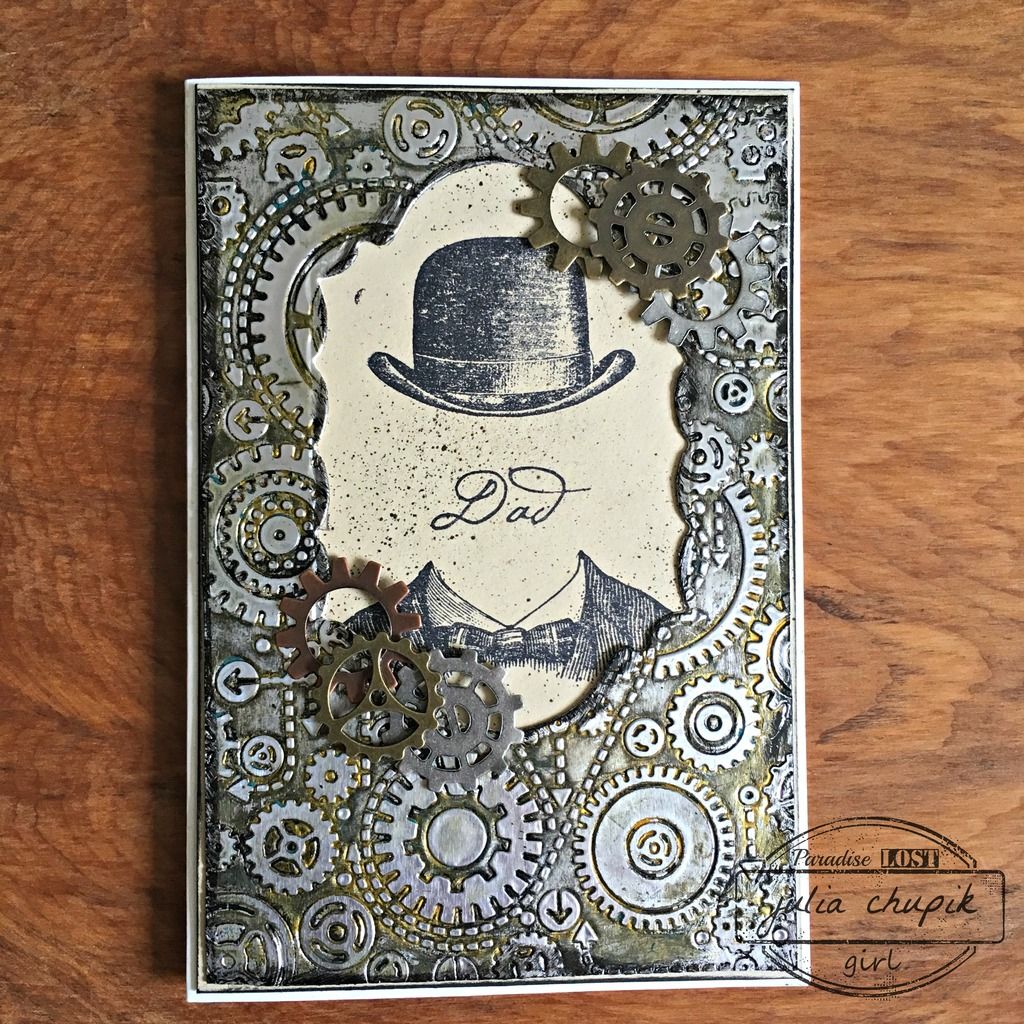 Gears Embossing folder, Foil Paper, alcohol inks, bronze & black paint
Next up my wonderful father-in-law. He set an amazing example of father & husband
for his 5 sons.
Distress Marker Water colour, stamping, ephemera
And last but certainly not least my husband and the father of our 2 kids.
For 25 years you have put up with my craziness and for 22 of those 25 years have been
a wonderful father to our 2 kids. Thank you for helping me to not screw them up.
Alcohol Inks on Yupo