Welcome back to my blog! things have been a bit quiet around here.
A word of warning before we continue - yes, an old book was altered, glued, torn and ripped in the making of this blogpost. Viewer discretion is advised.
I have a lot of old books - some up to 100 years old - that I have collected over the years. Some I bought at garage sales, some of them once belonged to my grandfather and some were given to me by my crafty BFF,
Nicole
.
For this project I chose a book that came from my grandfather - The Castaways.
To begin I took the largest die from a rectangle nesting die set and traced out the shape on the front of the book, making sure to leave the title.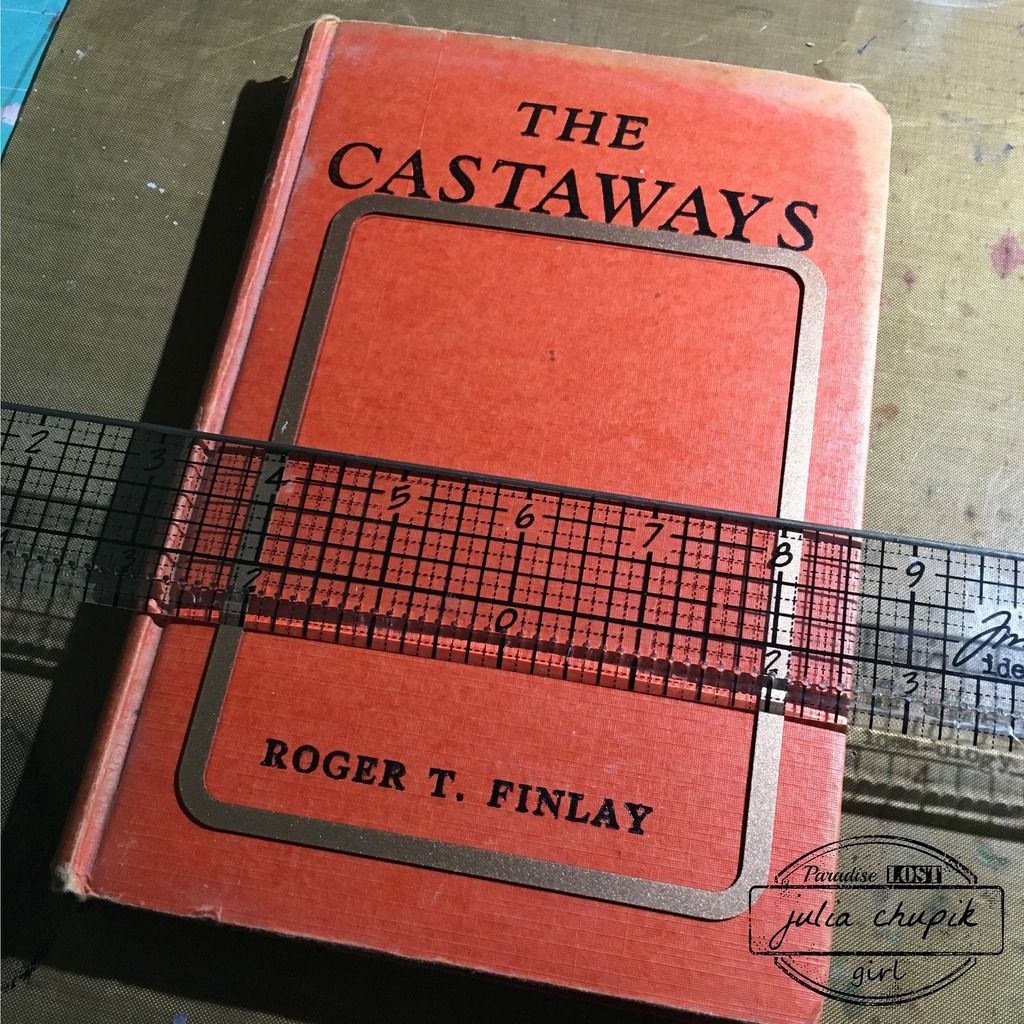 I took my x-acto knife and carefully cut out the traced shape from the cover. I made sure to a cutting pad under the cover before doing this. Next I took my x-acto knife and trimmed a smaller sized rectangle shape through the first 50 pages or so.
These became my journal pages - although I didn't actually journal as this was meant as a decorative piece. I did gesso the pages, add some Distress Oxide Ink, some stamping and then added some pieces that stick out the top and side edges.
This is how the finished book looks and how it will be displayed. I just love all the bits and bobs peaking out of the pages.
To finish off the front cover I added a few of the wood starfish pieces from
Southern Ridge Trading Co
. They take paint very well and I love that they have a bit of dimension to them.