It's time for more de-stashing and this week it's all about those teeny, tiny Prima flowers that came in those amazing milk bottles. I didn't physically count how many of those little suckers were in the bottle but I guesstimate around a million. Yes, it was definitely time to start using those.
I am also using #2 of the 3 metal frames from Prima. When I first bought this frame I knew I wanted to use it to feature a photo of my daughter, Breanna. I then went through my stash of flowers & metals bits and made sure my hot glue gun was plugged in.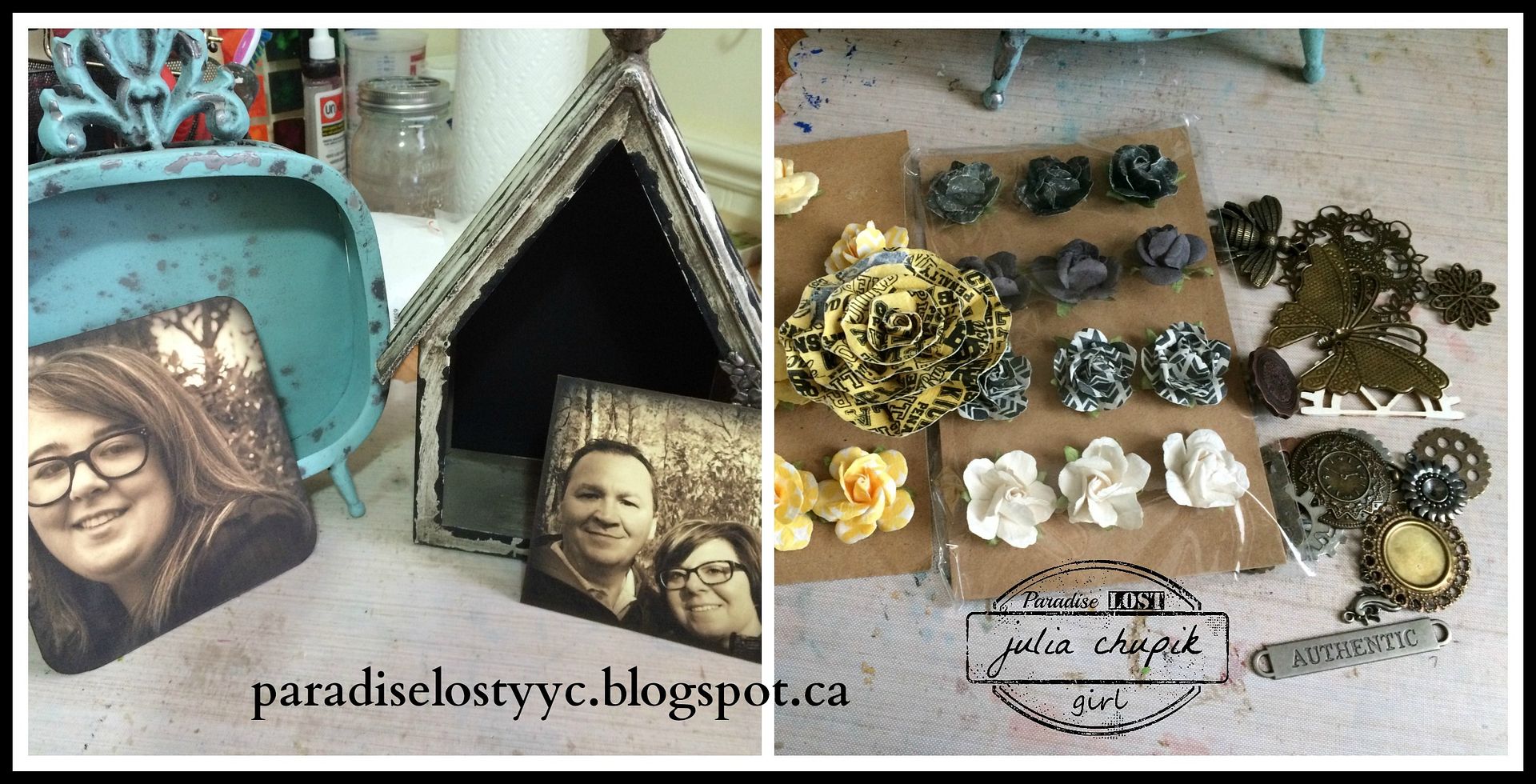 It's so beautiful as a wreath but I needed it to frame the outer edge of my frame so I cut it apart.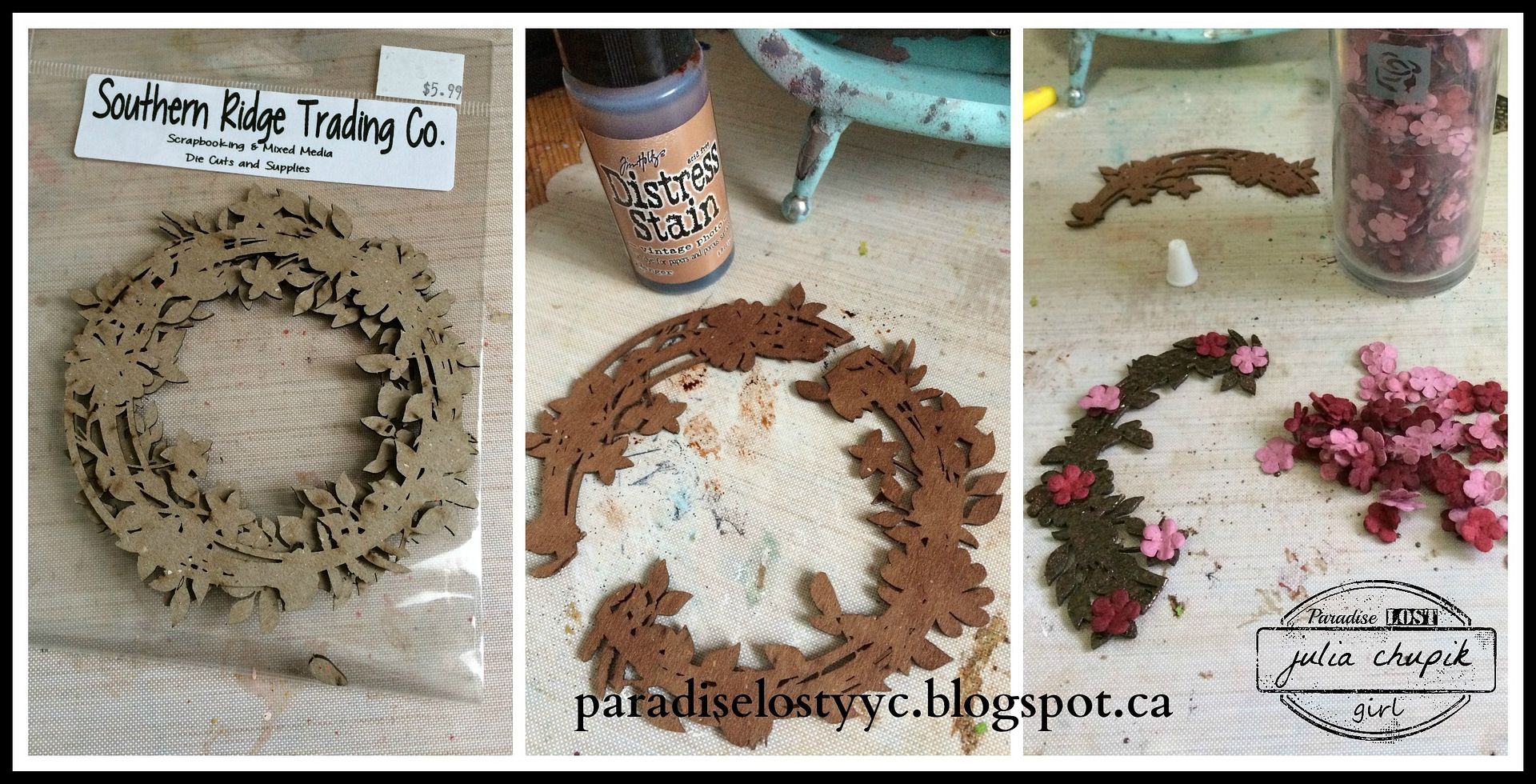 I then started gluing on those teeny Prima flowers. And I kept gluing. And gluing. I still have a tonne of those suckers left.
Just before starting to assemble my frame I stenciled the removable back
with inks and paint just to add a bit more depth.
I used a lot of little bits of bobs including a few
Flower Link Charms
from Emerald Creek.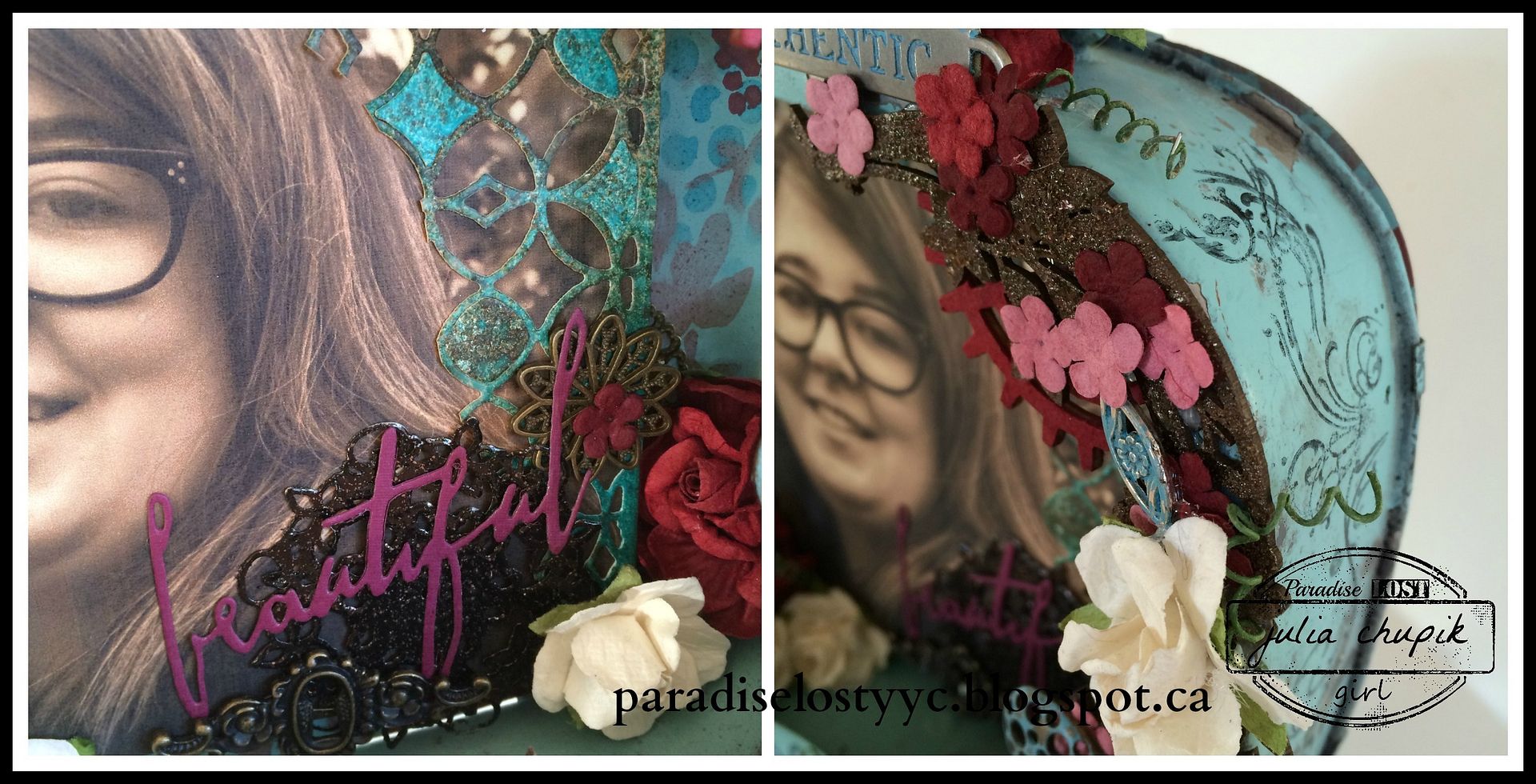 Here is finished frame.
Thank you so much for visiting my blog today!
~~stay crafty~~