I have another De-Stash Project to share and this is using my last metal frame from Prima. I am half sad and half excited. Sad that this is my last metal frame but excited that these frames are finally out of the stash and on display.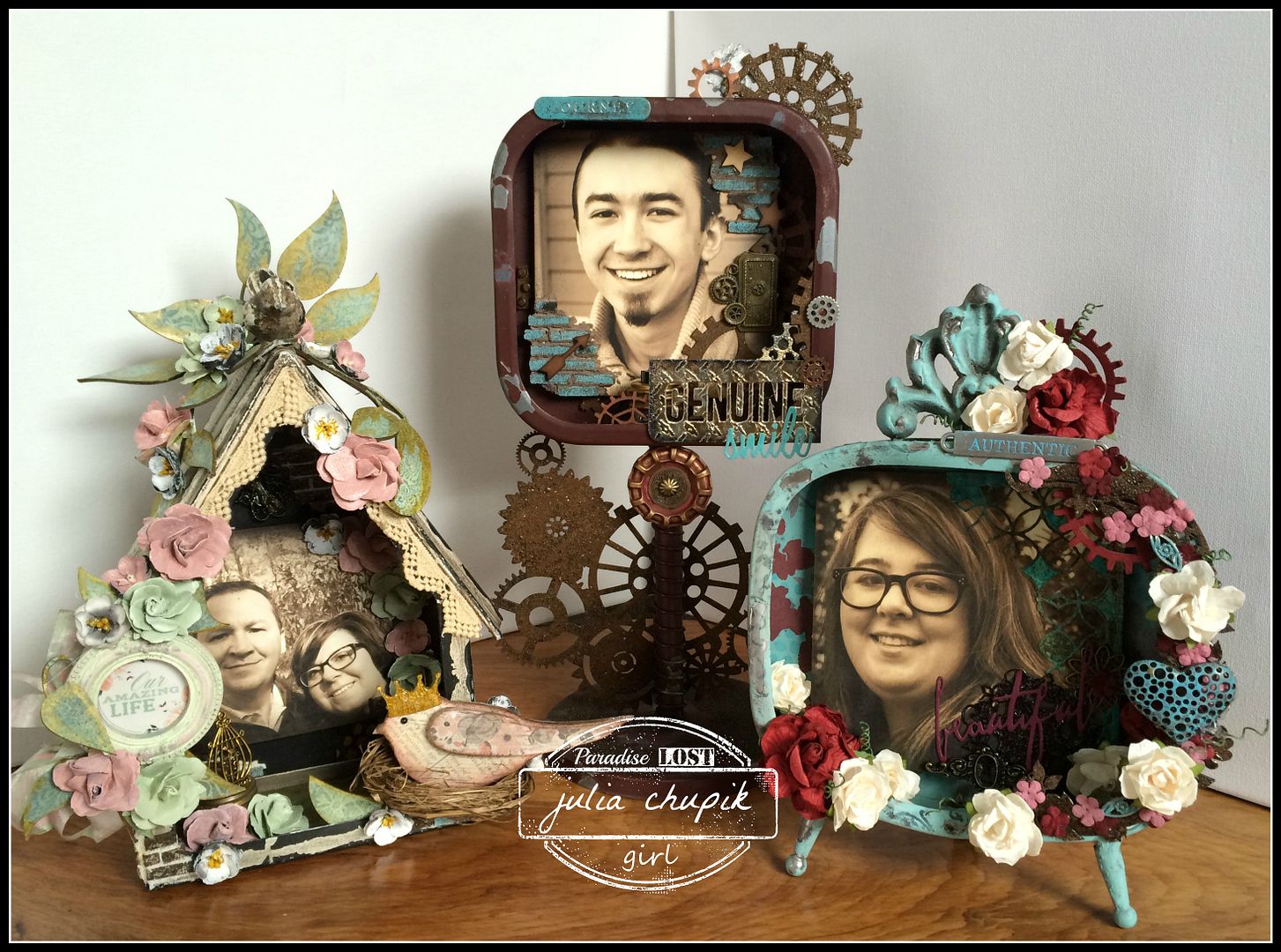 My goal for this project was to use up the last of these fabric flowers.
Unfortunately, they were patterned yellow & black fabric flowers.
No worries, a coat of gesso and couple coats of Distress Paints and they were perfect for my project.
A chipboard leafy vine from Dusty Attic ~ a coat of gesso, stamped with a pattern, coloured with Distress Paint and finally finished off with Bronze Distress Paint ~ perfect for my birdhouse frame.
I can't have a birdhouse without a bird so I just had to use this crowned bird from Leaky Shed. My wee bird is sitting in a nest I picked up at the dollar store last year.
I had a few bricks left over from my
De-stash Project #1
so I had to use them to add some texture to the outside edges of my frame.
Thanks so much for visiting my blog today.
Please leave my a comment and your blog info so I can come visit.
Don't forget to visit the Emerald Creek Dares blog and enter your Festive projects for a chance to win a $25 credit to the online store!
~~stay crafty~~