Just when I thought I was all caught up & organized I wake up in a cold sweat at 3am this morning and remember 2 people I forgot to mail Christmas cards to.
Oh no! I had no cards left!
So I was up early and in my craft room by 7am so I could make more cards
and get them in the mail by noon.
First up ~ pick a colour scheme
Next I grab a 9"x12"sheet of 140lb cold press watercolour paper & then I began to
apply drops of distress paint and spread them around with a soft brush.
I started with the greys and then the red from lightest to darkesk, using my heat gun to dry the paint before applying more layers.
I forgot to take more photos of this step as I was so into creating the the layers.
The far left photo shows the watercolour paper trimmed to four 4.25' x 6" card fronts.
Next I inked the edges with Aged Mahogany Distress Ink & used 4 of my Tim Holtz Layering stencils to add some more depth. It was time to add a few more details using sequins, Sizzix dies, stamping and embossing powders.
Amazing right? Check them out for some awesome die cut chipboard images.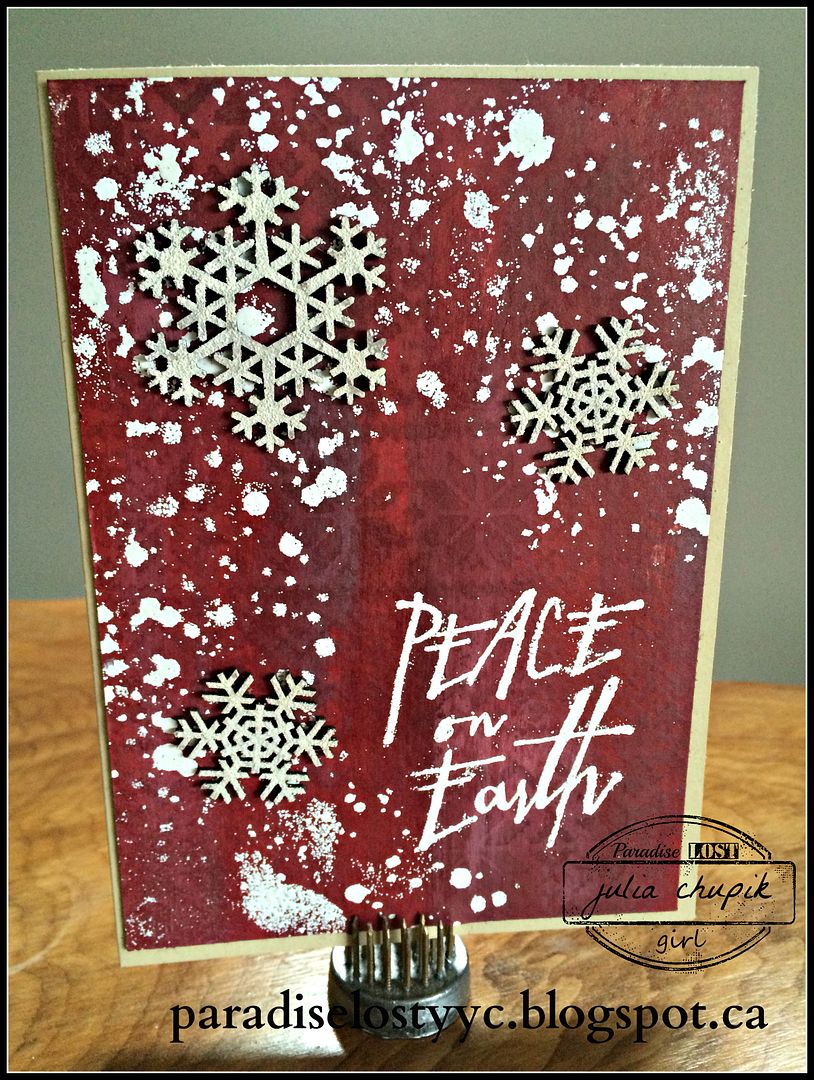 I am happy to report that 2 of these cards made it to the
post office by noon and I have 2 cards to spare. Just in case. ;)
Thank you so much for visiting my blog and I hope you have an amazing day!
~~stay crafty~~