Today is my last CHA project for
Emerald Creek Crafts
!
I love charms and the new releases are amazing ~ the cherry blossoms
round charm is a new favourite!
One of the new charms available from Emerald Creek is this gorgeous
round Cherry Blossom . I decided to use my Distress Paints to add some colour
but in the end I decided that the black was a bit too harsh. I decided to save this charm for another project but painted up another one - this time only adding colour to the flowers & leaves.
The Branch Tree die from Sizzix is 3 layers of watercolour paper all sandwiched together then painted with Ranger Gold acrylic paint using a foam makeup applicator.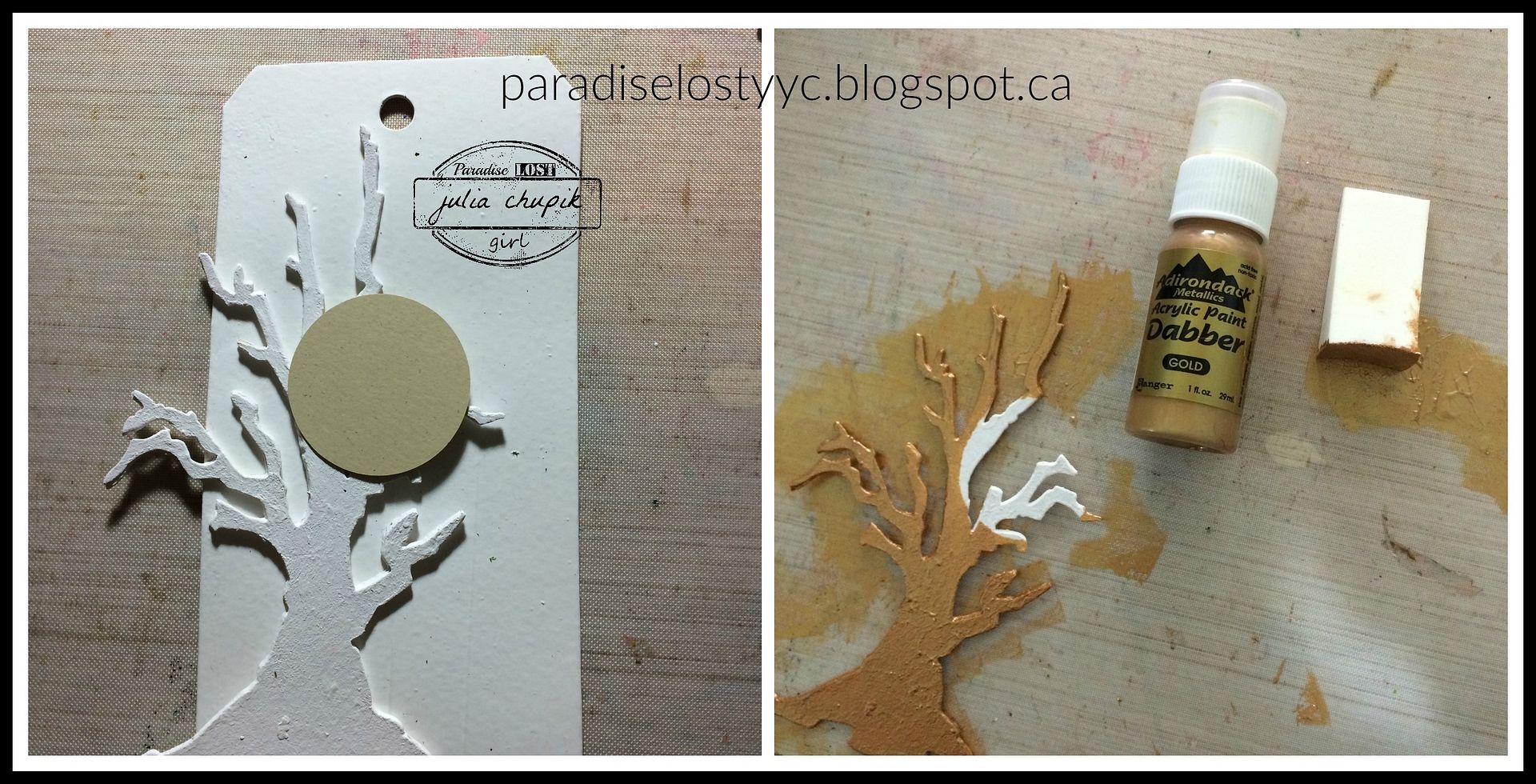 Here is a closeup of the texture of the tree & the painted charm.
Thank you for dropping in and checking out my CHA projects for
Emerald Creek Craft Supplies.
~~stay crafty~~
julia
Be sure to visit the rest of the Emerald Creek DT blogs for more exciting CHA projects!
Karon Hughes
We want to see what you are making with your
NEW
Christmas presents,
NEW
purchases,
NEW
techniques,
NEW
CHA stuff even if you are one of the lucky few to have yours right away.