the team was challenged to create Valentine's ~ For All The Single People. Sort of Valentine's Day themed but not necessarily filled with all the mushy romance if that's not your thing. Quite a challenge since I have not been single for 25+ years. So as I pondered this challenge while enjoying a Venti Pike Place it came to me - I LOVE COFFEE!
I decided to do a small 5x7 canvas ~ this is one of series of canvases that will be hot beverage themed and displayed above my coffee/tea corner in my kitchen.
Let's get started.....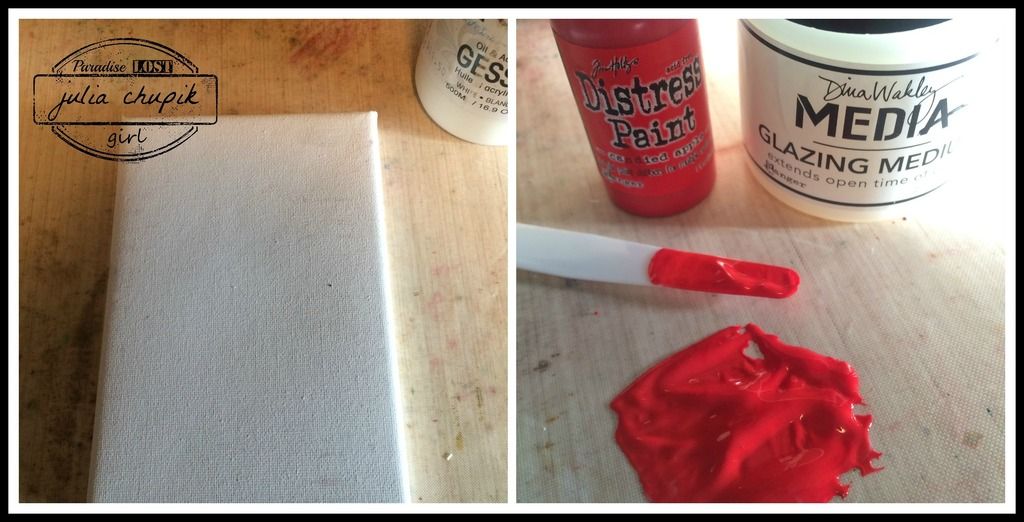 I started by mixing some Dina Wakely Glazing Medium with a bit of Candied Apple Distress Paint.
I appled this to my canvas with a pallet knife and my fingers. While this layer was still wet I added a couple of drops Fired Brick Distress Paint to my red glaze mixture and using my pallet knife added this colour to my canvas. Lastly, I added a couple of drops of Aged Mahogany to my glaze and using my fingers added some to my canvas.
I next made a mixture of Crackle Paste and Texture Sand Paste (both from DecoArt Media) to use with my Tim Holtz Brick Stencil. My mixture was probably 50/50 but if I was to try this again I will definitely make sure that I went heavier on the Crackle Paste so the cracks would be more visible.


After I let the paste dry completely, I applied a mixture of Golden Fluid Acrylic Burnt Sienna & Glazing Medium to the entire canvas. while this was still wet I used a baby wipe to wipe back some of the colour. I applied more of this mixture to the bricks 2 more times until I got the colour I liked.
I then added some stamping to my canvas using Archival Ink in Black & Potting Soil. I love how the stamping on the bricks looks like graffiti.
I used my Fresh Brewed Die from Tim Holtz/Sizzix for my main focal point.
I cut it from chipboard, painted with Picket Fence Distress Paint and gently sanded the edges before spritzing with Ground Espresso Distress Marker.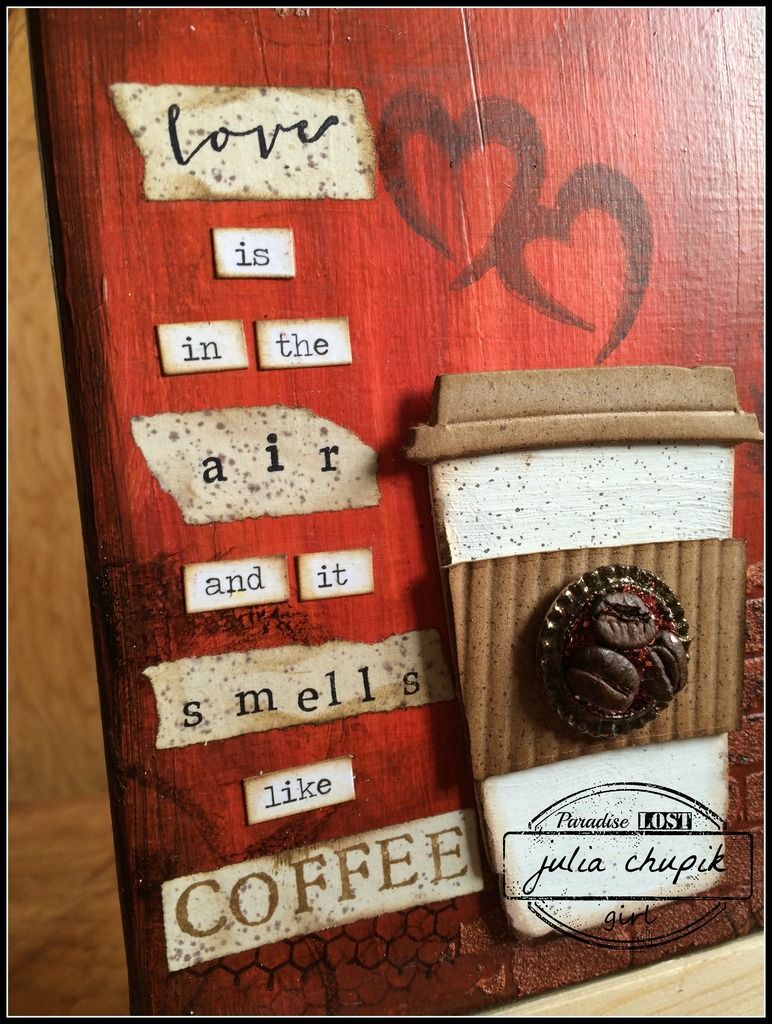 The sentiment was one I found on Pinterest and I used a combination of Chit Chat stickers & stamping on paper.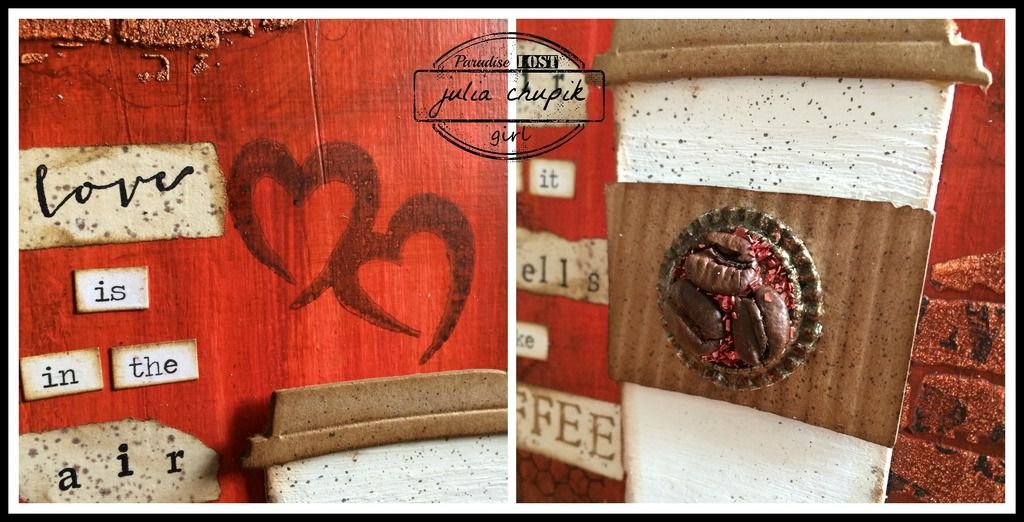 I used my
Interlaced Hearts Stamp
from Emerald Creek as the steam coming from my coffee cup.
Mmmmmm........coffee. ;)
A
Prize Cameo Charm
, also from Emerald Creek, was perfect for the the front of the cup.
I added some
Burnt Copper Leaves Embossing Powder
to the outer edge of the charm before filling the centre with glossy accents, 3 coffee beans and some red glitter.
Thank you so much for dropping by my blog today!
Be sure to visit the rest of Emerald Creek DT blogs for more
"Valentine's ~ For All The Single People" inspiration
and enter our challenge at
Emerald Creek Dares
for a chance to win
a $25 online store credit!
Emerald Creek Design Team
Karon
Diana
Katelyn
Cathy
Claudia
Shilpa
~stay crafty~
julia
Challenges Entered
Simon Says Monday Challenge: love is in the air