After an extra long winter break, I am ready to get back in my craft room!
2015 was a great year and I am thankful to have so many crafty friends both online & off who inspire me to learn and grow as an artist. Thank you!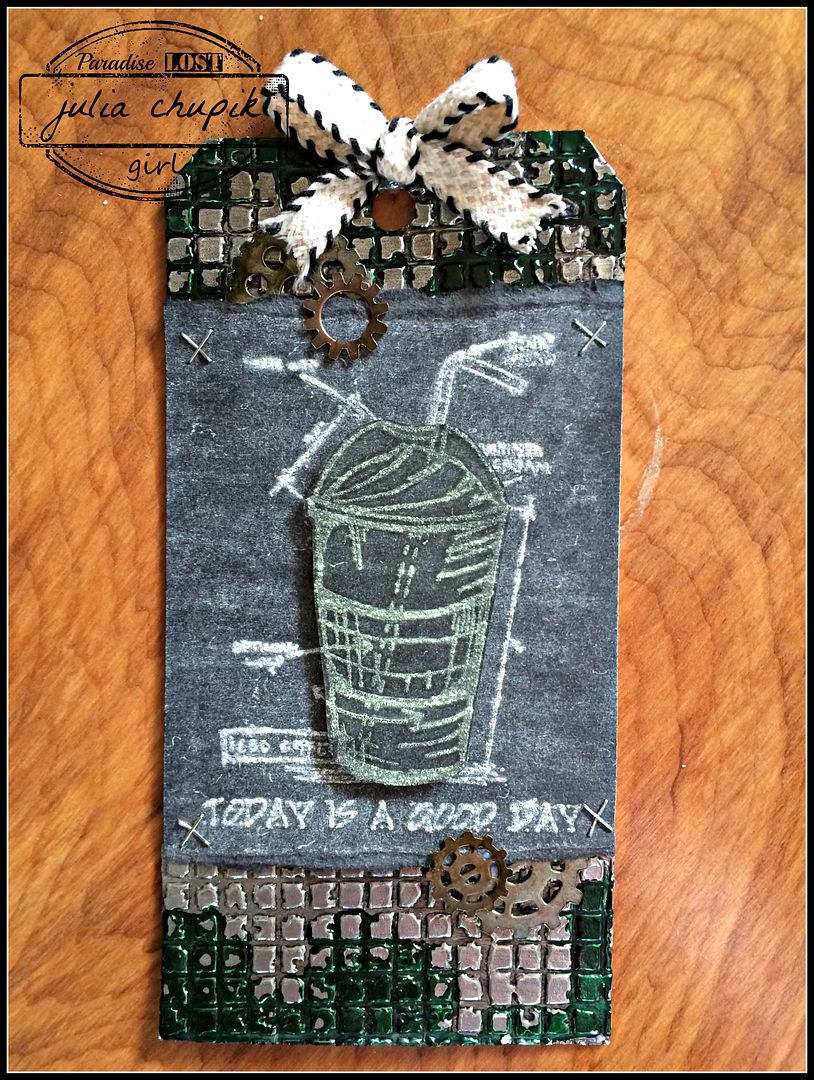 I am thrilled that Tim will be revisiting past techniques, combining them
with others and sharing new tips!
I followed Tim's instructions but decided to add some Bottle Alcohol Ink from Ranger to the metal foil for a bit of colour.
Thanks so much for dropping by today!
~~stay crafty~~
julia
Challenges Entered: