Over the holidays, I went to the my local liquor store and was told I was getting a free
gift with my purchase. Oooooo.....free stuff!
I opened up my free gift when I got home and was stumped.
I had no idea what it was. I almost tossed it into the trash (as I am trying to curb
by hoarding ways.) when my son came into the room and dropped his phone
into the slot. It was a smartphone amplifier and it must be altered! With all the "Something New" Challenges out there I thought this was the perfect project to get started with!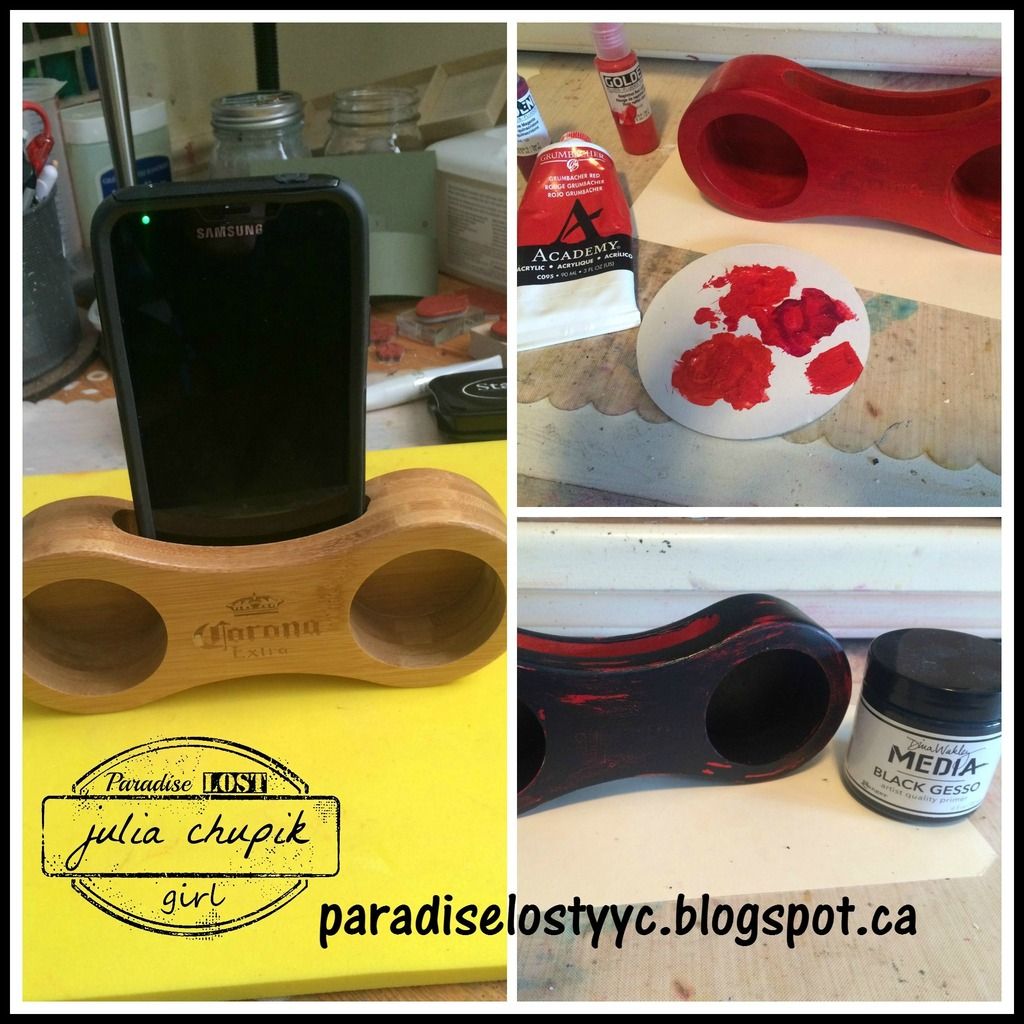 First step ~ I sanded it to remove the shiny finish.
Next step was to paint on 3 shades of red. Lightest shade first, then the next 2 shades were randomly painted on.
After that layer was completely dry I painted on one coat of black gesso. I used my heat gun to only dry it until it turned matte then used a baby wipe removed some of the gesso to reveal the red underneath.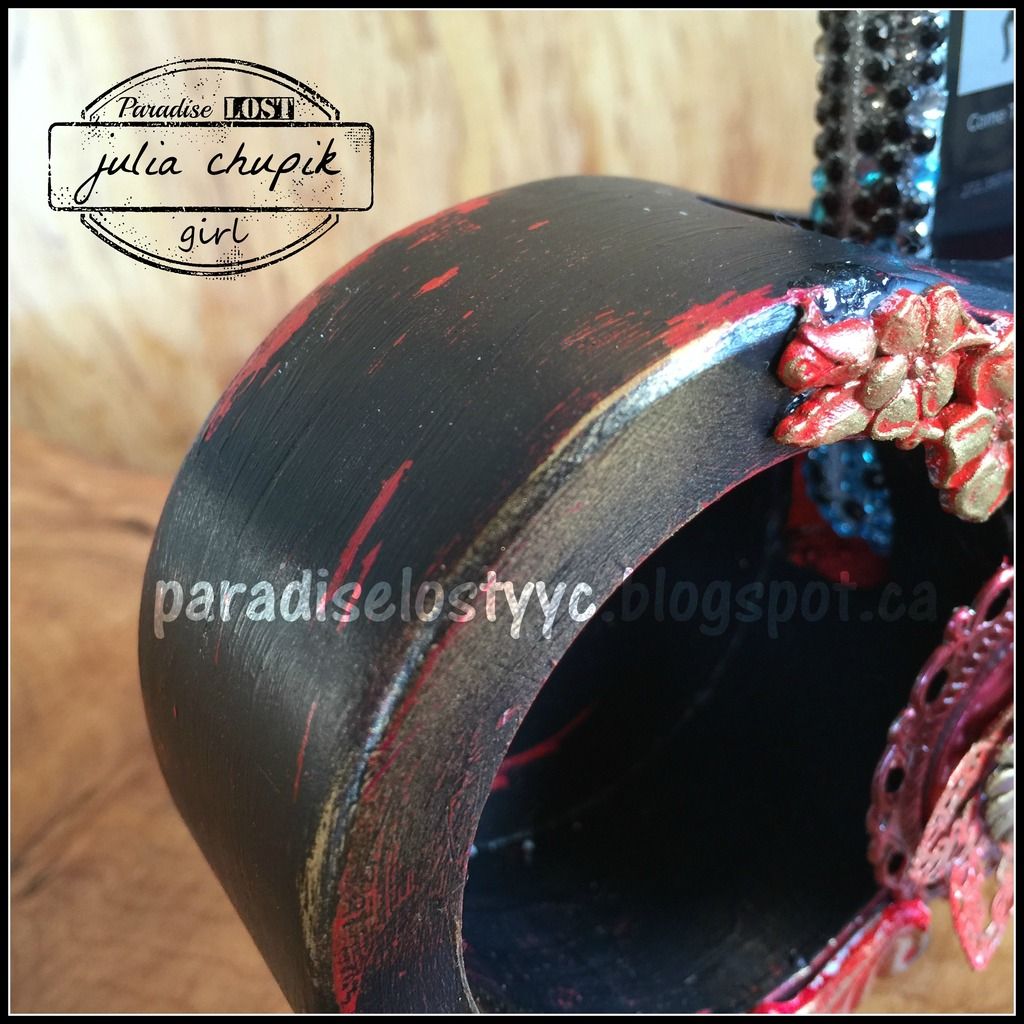 I love the aged look it gives it. I added some gold metallic rub-ons as well.
All my metal embellishments were painted before I adhered them to the wood base with 3D gloss gel.
I used metallic rub-ons to highlight the details on the metal pieces.
Here is my brand new iPhone amplifier! Perfect for playing tunes while being crafty!
Have a wonderful day everyone & thank you so much for visiting my blog today!
We are on out way....NEW Adventures Challenge
for a chance to win a $25 credit to use at
Emerald Creek Craft Supplies
~~stay crafty~~