I was beyond excited when my Distress Crayons arrived last week but was so busy I didn't have a chance to start playing with them until yesterday. Well, let me say they were worth the wait.
After a bit of play time on random paper - with some success and some hot messes - I jumped into the creation of my Tim Tag for March.
Here is Tim's gorgeous tag
I realized that after I die cut the corrugated cardboard & the base tag that most of the
details would be covered up - note to self: better pre-planning.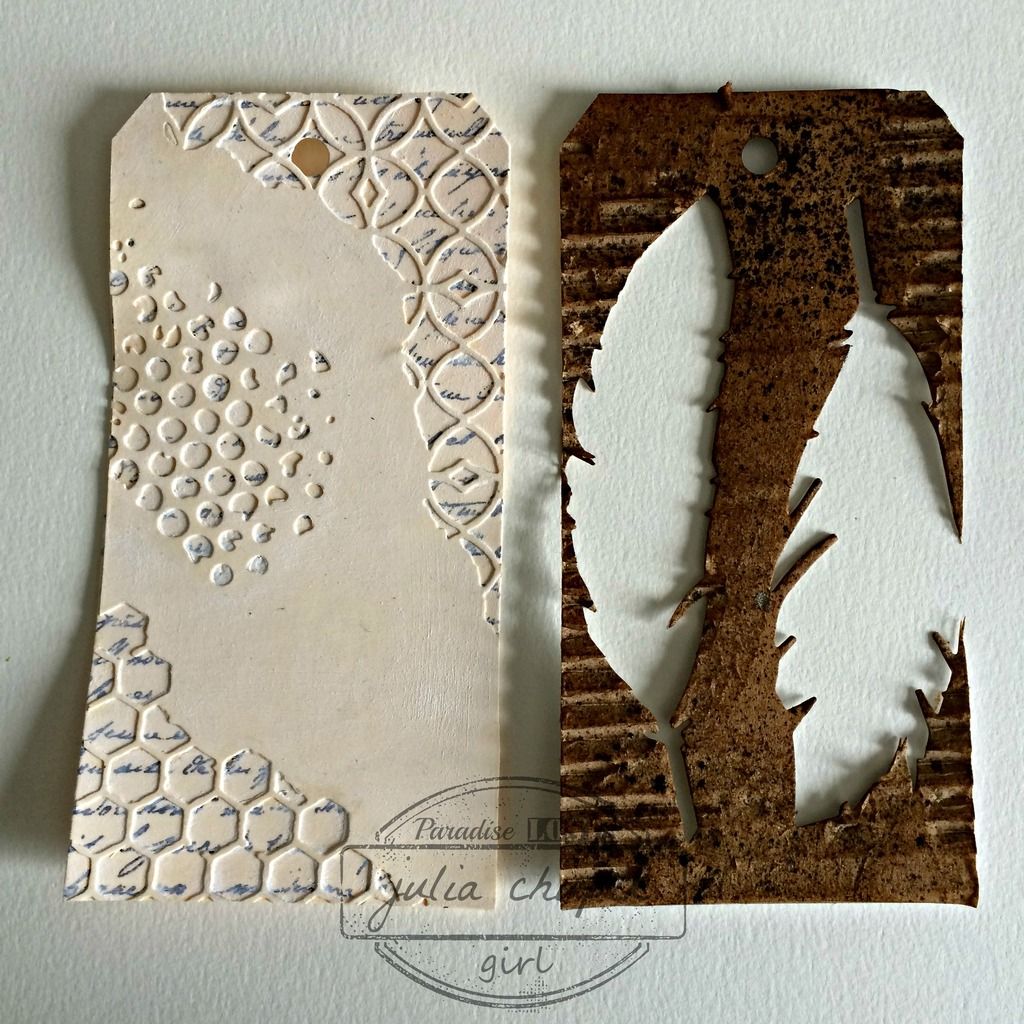 The Distress Crayons blend beautifully on a surface prepped with
gesso - so smooth and easy to blend.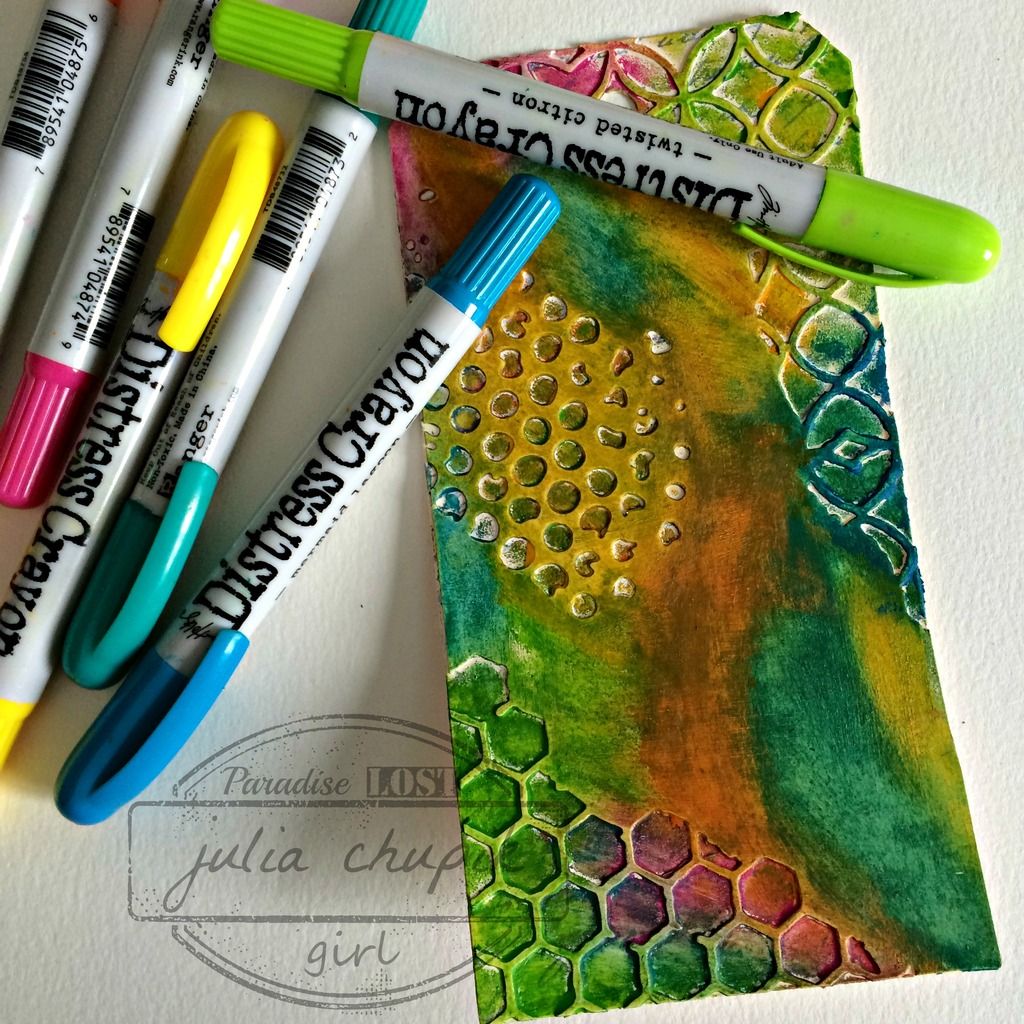 I wasn't happy with the blank space that would be showing through the feather on the right so I decided to add a stamp. I also stamped the corrugated layer so it would line up with the image on the bottom layer.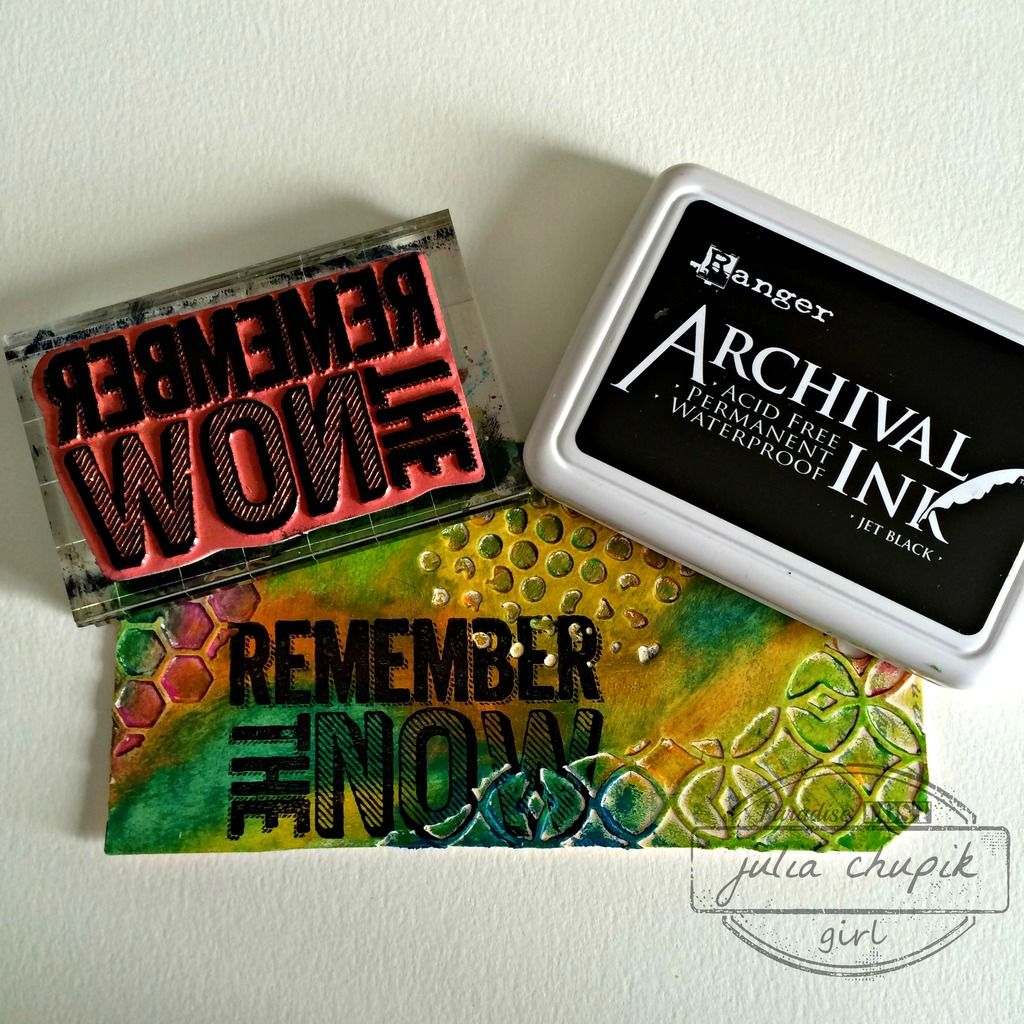 My brad embellishment is a
Flower Wheel Brad
from
Emerald Creek
. I rubbed the Mermaid Lagoon Distress Crayon over the brad and used my fingertip to push the crayon into the grooves. I really like how it turned out.
Challenges Entered: